The Library Pros: a Librarian and Information Technology Pro talking libraries, library tech and everything in between!
By Administrator | 11 July 2017
Podcasts can be described as free magazine subscriptions for your ears. After subscribing, you are delivered all the latest issues to your phone, tablet or pc automatically.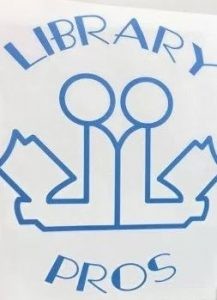 The Library Pros
The Library Pros
Listening to library focused podcasts is a great way to learn about what's going on in libraries around the world, making them a useful professional development tool. It's also a useful way to pass time while commuting to work.
The Library Pros is a library focused podcast prepared by a couple of chaps from New York - Christopher DeCristofaro, Technology Librarian at the Sachem Library in Suffolk County, and Robert Johnson, Information Technologist at The Emma S. Clark Library in Setauket, Suffolk County.
Here are some podcast episodes you might like to listen to:



David Lee King talks to the Library Pros about libraries and social media, UX (user experience), emerging technologies and sound recording! He also talks about knowing the community you serve.


Brian Pichman, the Director of The Evolve Project talks about libraries, technology and his approach to building makerspaces along with utilising technology to educate in a library.


Sarah Houghton talks about blogging, maintaining her blog and its longevity in the blogging world. She also shares why she is the "Librarian in Black".


iTunes
Android
email
RSS
Comments
Your email address will not be published.
We welcome relevant, respectful comments.