Letters to Merna
By Marg Powell, Specialist Library Technician, Metadata Services | 3 March 2017
The letters of two soldiers written to Merna Gillies during the First World War were donated by her family to the State Library of Queensland.
Both young men had attended Brisbane Grammar with her brother Clyde, both soldiers had very different stories to tell.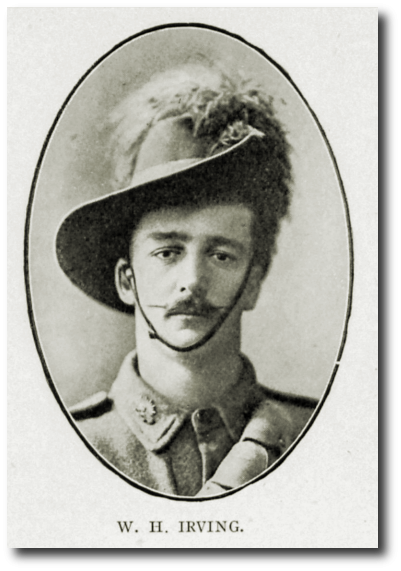 William Howe IRVING
Vivian Edmond George HARRIS, 11th Light Horse Regiment, wrote several newsy items, which showed a flair for language. He wrote of his great appreciation upon receiving mail from her and how he read and re-read them so often, he had memorised their content.
As the war continued, IRVING's conversations became a little less demanding and more reflective of opportunities lost.
His time was cut short, as a member of the Imperial Camel Corps, Irving was shot by an enemy bullet during an action following the Battle of Tel el Khuweilfe, on 6 November 1917, in southern Palestine.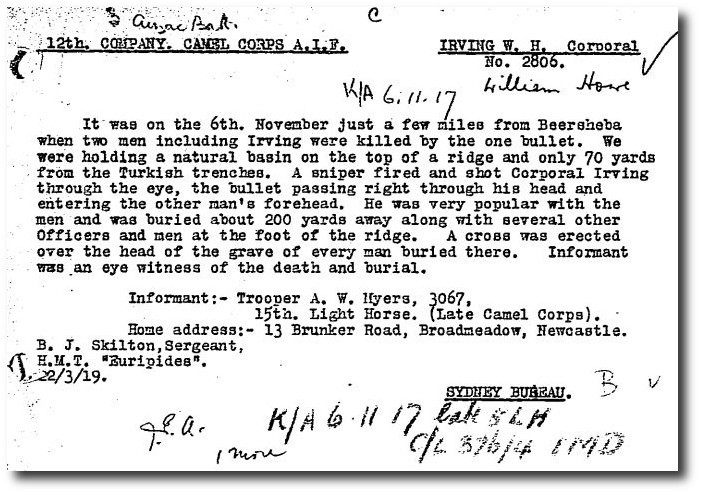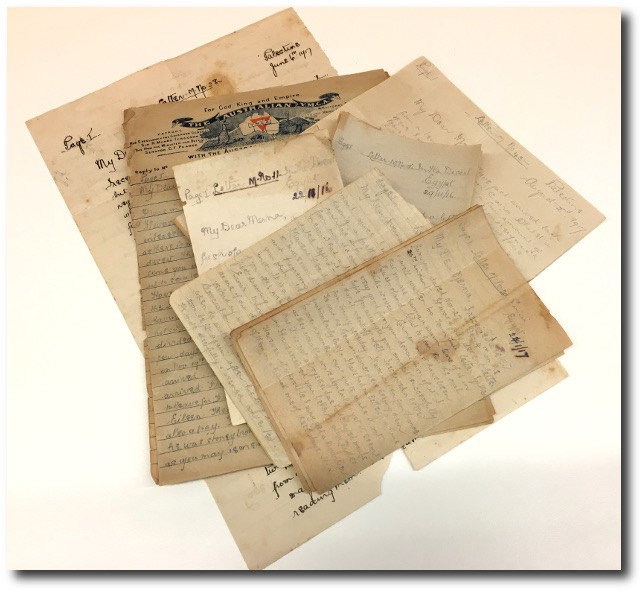 Letters from William Irving and Vivian Harris, now digitised and transcribed at SLQ
Clyde went on to complete his studies in Melbourne and practiced medicine in Northgate, Brisbane for many years. His three sisters who never married, continued their passion for music and art. Merna and Acie lived and worked in Sydney for many years, Merna later became coach and accompanist at the Opera Workshop, NSW Conservatorium.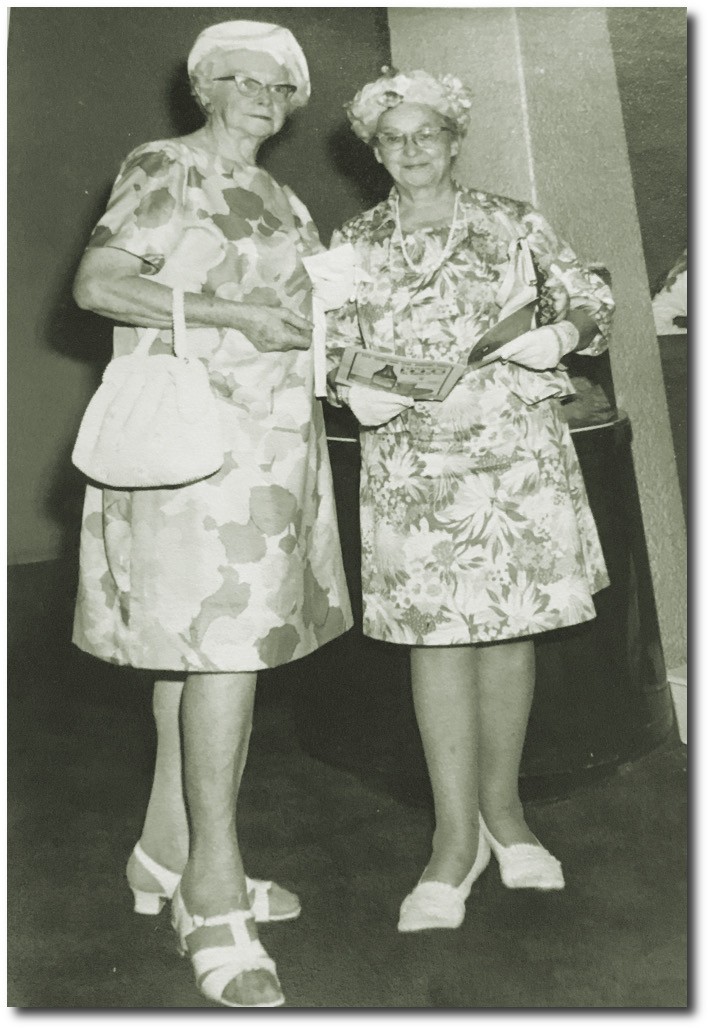 Merna Gillies & friend, 1960s. Image courtesy of Gillies family
The Gillies family have provided Brisbane with a great legacy in several ways. The donation of these letters showed great foresight and opens a window into the lives of not only her family, but those of William Irving and Vivian Harris. They also made several bequests in the form of scholarly awards continuing the legacy of the music they taught to the students of Brisbane and Sydney.
Further reading:
Marg Powell
Comments
Your email address will not be published.
We welcome relevant, respectful comments.