Let's Play House is the new theme in The Corner
By Karen Hind | 10 July 2018
Visit us and Let's Play House
The Corner at State Library of Queensland (State Library) is a play based space for under 8s. Let's Play House is the new Corner theme which is reset three times each calendar year to activate play based learning with fresh and engaging experiences for young patrons. Theme changes provide an opportunity for new knowledge, interactions and vocabulary for children.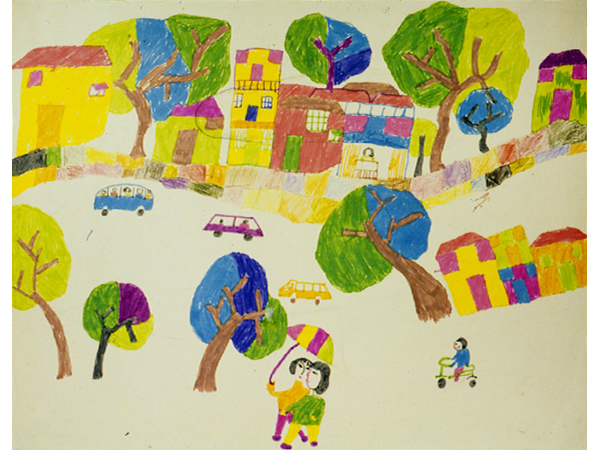 Above: Image from the Barbara Piscitelli collection with children's image of their home projected in the new Corner installation.
here
Let's Play House is inspired by the home in the centre of the Lifestyle exhibition on now at the State Library. The theme explores all the ways play happens inside the home. Developed by Young People and Families and the First 5 Forever teams, Let's Play House celebrates the First 5 Forever message to Talk, Play, Sing and Read with your child every day.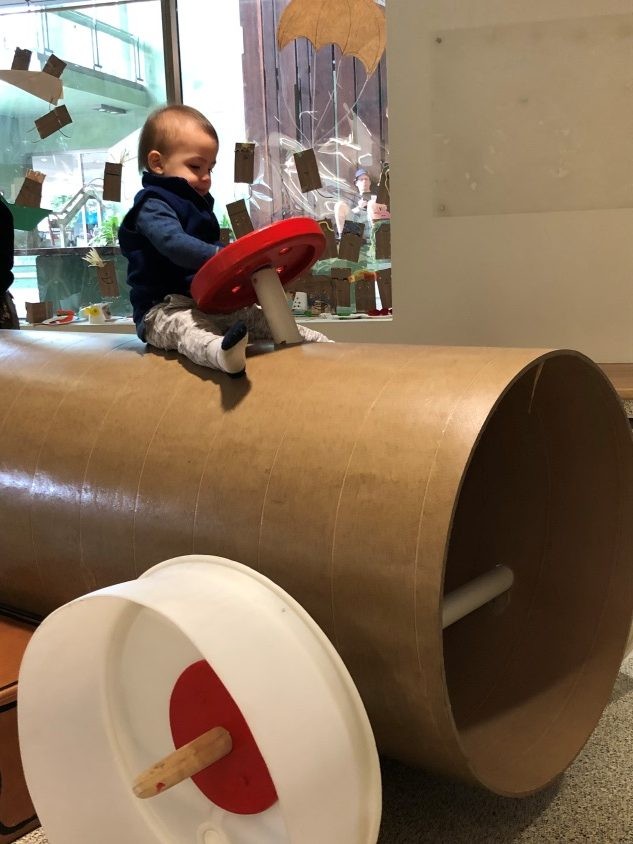 Above: Young visitor driving the family car in the new Corner installation.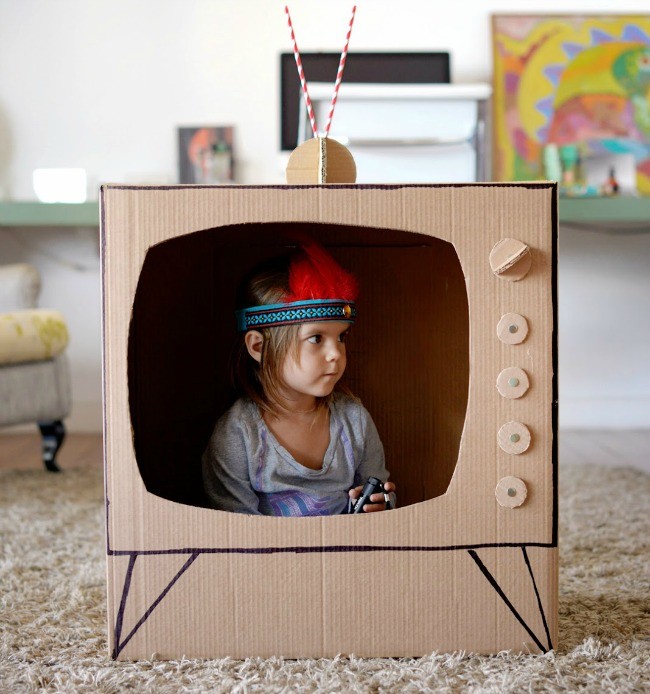 Above: The TV, just one of the great props in the Corner.
Let's Play House
The Corner is open every day from 10am – 3pm. Young people and families are invited to visit this visually stimulating space and experience the Corner for themselves. While you're here, why not join a facilitated arts activity with one of our arts workers on site daily from 10am-12noon? The Corner at State Library is the perfect place to enjoy this school holidays.
Comments
Your email address will not be published.
We welcome relevant, respectful comments.