Keepsakes for Remembrance Day
By JOL Admin | 8 November 2017
Unveiling the Murgon War Memorial on Remembrance Day 1921, John Oxley Library, SLQ, Neg. 72757
Source: Unveiling the Murgon War Memorial on Remembrance Day 1921, John Oxley Library, SLQ, Neg. 72757
Remembrance Day is a time to pay respects, and to remember those who died or suffered in the line of duty. At State Library of Queensland, our First World War collections are full of tangible reminders of wartime experiences.
What do people keep as keepsakes of war, and why do they hold onto them? Can treasured objects help us to make sense of catastrophe, or do they simply describe a time and a place riven by a catastrophic event?
Some of our First World War keepsakes are tourist souvenirs, sent home to loved ones or purchased as mementos of travels in foreign lands far from home. Other items are objects of patriotism and community participation, often well-deserved awards for hardships endured or work well done. These items point to the activities of war. Other items however, are tokens of grief, remnants of lives cut short but never forgotten.
While these mementos can never paint a complete picture, they do reveal private experiences. As a group they form our collective memory, and can help us understand how Queenslanders experienced the First World War, at home and overseas. Below are just some of the keepsakes found in our collection: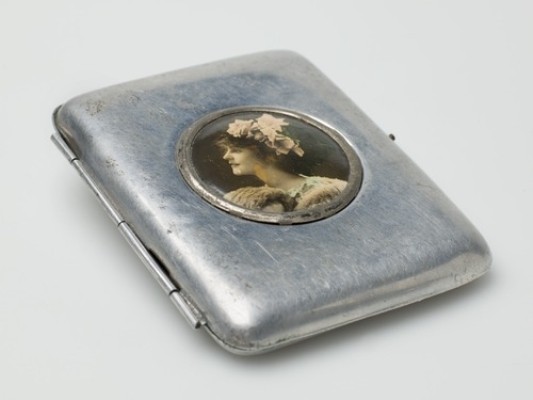 Cigarette case returned to the mother of Francis Henry (Frank) Staunton, a shearer from Richmond, Queensland, killed 29 July 1916 at Pozieres. Part of the Staunton Family Papers 1892-1917; 1978-1980, Acc. OM72-90
Silver Art Deco Egyptian Revival charm - a lidded basket and baby Moses, acquired by Sister Constance Keys, Australian Army Nursing Service, as a memento of her service in Egypt during the First World War. Part of the Constance Mabel Keys Collection 1914-1919, Acc. 30674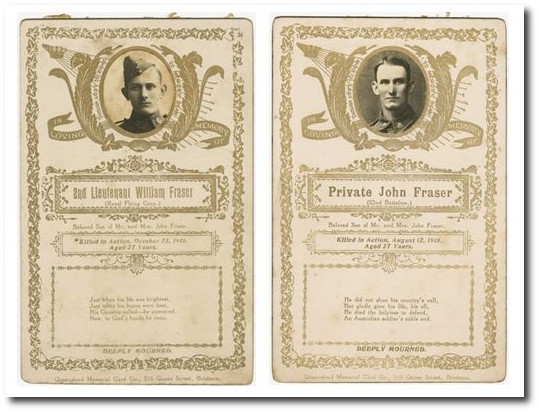 Memorial Cards for Yandina brothers William and John Fraser, who died in 1916 and 1918 respectively, both aged 27 years. Part of the John and Willam Fraser Photographs and Correspondence 1916-1918, Acc. M836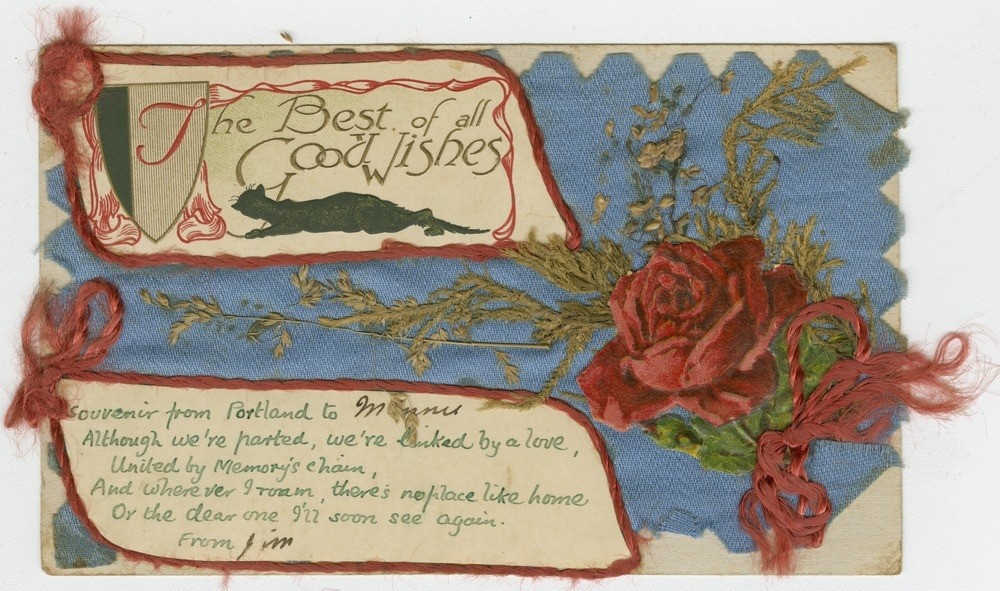 Postcard from Private Jim Bassett, at Verne Citadel, Portland Camp, England, to his cousin and sweetheart Minnie Phipps, in London. Part of the Frederic James Bassett papers 1916-1920, Acc. 30197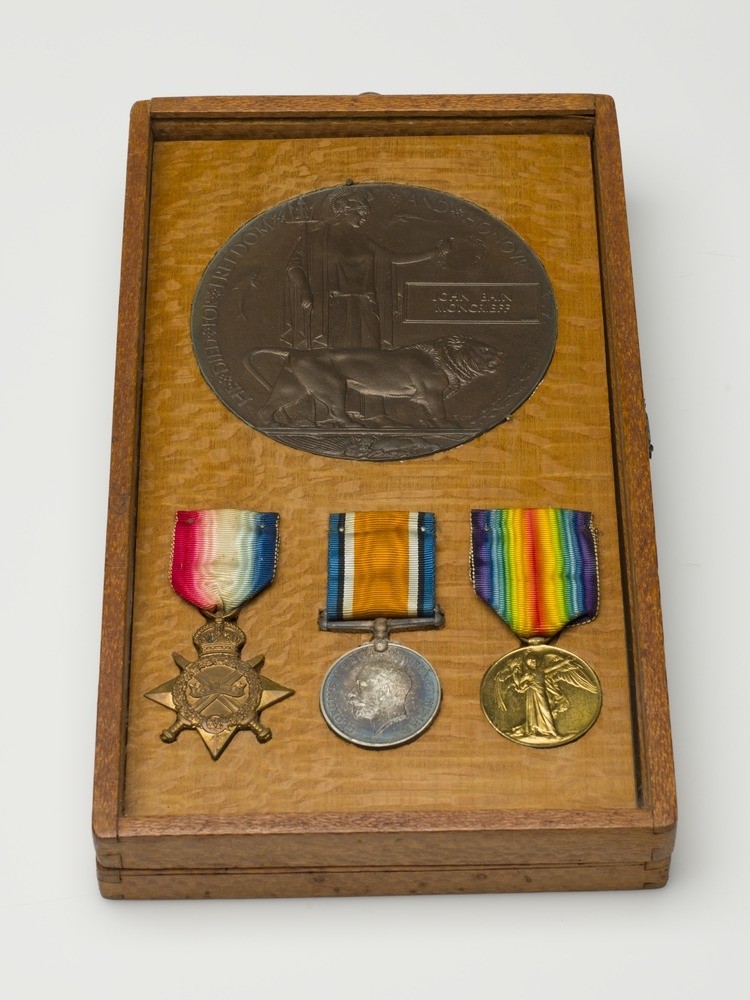 Medals and memorial plaque for Lieutenant Jack Moncrieff, killed at Mouquet Farm, 3 September 1916. Part of the Moncrieff and Jenkyn Family Papers ca. 1900-1980, Acc. R98
Comments
Your email address will not be published.
We welcome relevant, respectful comments.