International Archival Culture Exhibition 2010, Korea
By JOL Admin | 10 June 2010
Last week from 1-6 June the National Archives of Korea hosted the International Archival Culture Exhibition. The IACE 2010 highlighted the importance of records and archives by exhibiting selected treasures of the UNESCO's Memory of the World and promoted archival industries by displaying cutting-edge records management technology.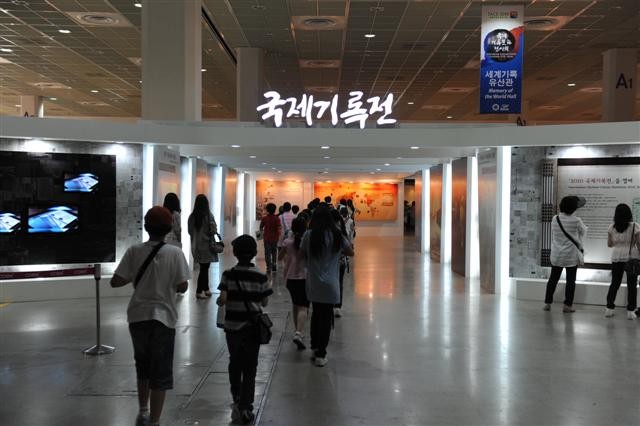 IACE entrance
The John Oxley Library's Manifesto of the Queensland Labour Party to the People of Queensland was included in the display having been added to the Memory of the World Register in 2009.
Many thanks to event organiser Ms Gemma Lee of the National Archives of Korea for creating such an impressive display. It is interesting to see material from Queensland alongside other documents that form the lasting and significant memories of global human culture.
Simon Farley
Manager, Client Services - Heritage Collections
State Library of Queensland
Comments
Your email address will not be published.
We welcome relevant, respectful comments.