Indigenous Languages Research Discovery Workshop
By JOL Admin | 23 November 2010
On the 22-23 November 2011 an Indigenous Languages Research Discovery Workshop was held in the John Oxley Library Reading Room. This event followed on from an earlier workshop held in June with some of the same attendees from the previous workshop coming back to build on their research and to meet new participants.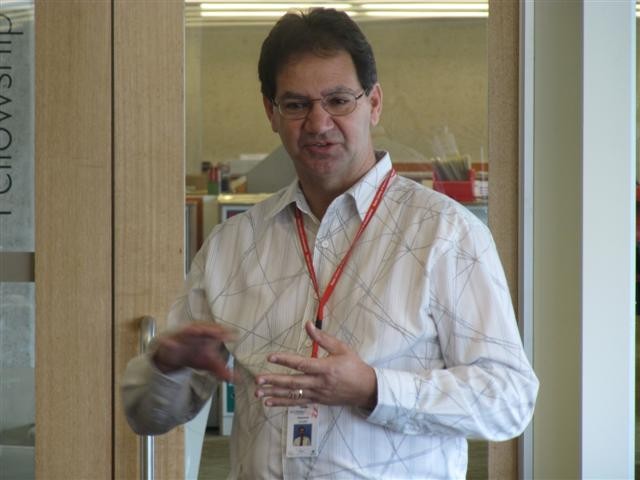 Des Crump welcomes attendees at the beginning of day one in the John Oxley Library Reading Room.
The event was aimed at language workers and community members who are currently working, or have an interest in traditional languages and supporting language revival programs in communities.
Language groups being researched on the day included Kamilaroi/Bigambul, Gwamu, Yugumbeh, Jagera, Bindal, Wulgurukaba, Mbarbaram/Kukudjungan, Miriiam Mer, Jandawal, Kabi Kabi, Yidinji, Djabugay, Irugandji, Dyirbal, Mamu, Ngadjon, Garrwa, Cobble Cobble, Barrungam, and Wakka Wakka.
Sam Turnbull from the Yugambeh Museum researches the Kamilaroi and Bigambul languages.
Thanks to our 24 participants for coming from different parts of Queensland and the State Library's Des Crump, Indigenous Languages Researcher, for organising and running this fantastic event. Thanks also to Will Davis from the Queensland Studies Authority who came in on Monday to discuss what is happening with the language syllabus in relation to the teaching of Indigenous languages in Queensland schools.
Comments
Your email address will not be published.
We welcome relevant, respectful comments.