Hymba Yumba book launch in kuril dhagun
By Administrator | 23 April 2015
Today Hymba Yumba held a book launch in the kuril dhagun space. Students, teachers and community members came together to celebrate their new publication "Hymba Yumba 2014". The book features a number of students as they share their experiences of attending the school.
Hymba Yumba means a Listening and Learning Place in Bidjara Language. This Community Hub is a new Prep – 12 community school set in bushland at Springfield and aims to build strong and proud Indigenous identities in a caring and nurturing school environment.
The event had beautiful speeches from the principal - John Davis, community Elders - Aunty Jenny Thompson and Uncle Albert Holt and well-known former NRL star - Preston Campbell and it was MC'd by student representatives. The highlight was hearing the students read out their stories from the book. It was also really special to watch the students perform the song 'Head, shoulders, knees and toes' in Aboriginal language and perform traditional dances.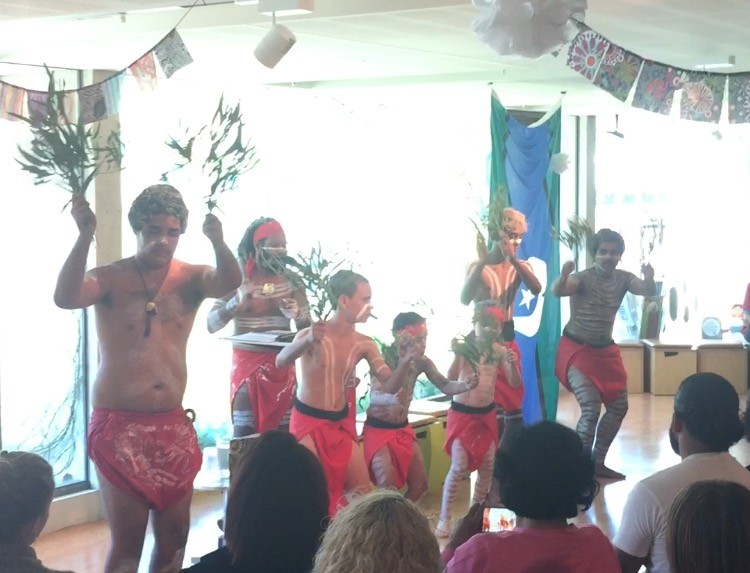 If you are interested in booking the kuril dhagun venue for your event, you find more information about the State Library venues and Venue Hire Services on the SLQ website.
Comments
Your email address will not be published.
We welcome relevant, respectful comments.