The History of the John Oxley Library - Part Five
By JOL Admin | 3 July 2009
Continuing our series on the history of the John Oxley Library, in this, our 75th year.
Following the resignation of Mr. Sparkes, as a result of ill health, a librarian was seconded from the staff of the Public Library. However, beyond this, there was little government interest in the Oxley Memorial Library until the early 1940s. At this time the Premier of Queensland, the Hon. Frank Cooper, who had an interest in Queensland history, facilitated increased levels of funding and support. The first full time position was established (initially Marjorie Warham from the Public Library and then Joseph "Laurie" Pring).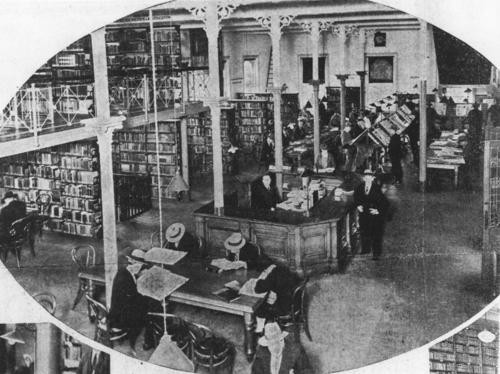 John Oxley Library reading room, 1934.  Image No: 12994
An Oxley Memorial Library Bill was initiated in Parliament in December 1946, subsequently passed, requiring that the Oxley Memorial Library would be maintained as a separate entity with its assets vested in the Library Board of Queensland. A further provision, of great significance for the future, was the legislative requirement under Section 23A of the Libraries Act of 1943, for the delivery of "every book published in Queensland" to the State Librarian and the Librarian of the Parliamentary Library.
Comments
Your email address will not be published.
We welcome relevant, respectful comments.