Help uncover Australian South Sea Islander history by tagging photos in Flickr
By JOL Admin | 1 August 2013
State Library of Queensland's new digital volunteer program Pitch In! makes it possible for anyone, anywhere to contribute their knowledge to Australian South Sea Islander (ASSI) photographs by tagging them in Flickr.
For some time, State Library of Queensland staff and volunteers have been working hard behind the scenes to tag photographs and old newspaper articles relating to Australian South Sea Islanders. These tasks make it much easier for researchers, family members and the general public to find and share information about ASSI history.
There are now over 300 images in the SLQ catalogue relating to ASSI history. 2 albums showcasing about 50 photographs from across Queensland can also be accessed and shared via Flickr.
Once you have a Flickr account, it's easy to scroll through and add you own tags and comments relating to them here: Australian South Sea Islanders 1, Australian South Sea Islanders 2.
Many photographs have little information accompanying them such as who is in the photo or where the photo was taken. Cultural information such as what people were wearing or doing in the photographs also needs to be tagged to help fill in the full story.
For example this photograph has no name or place associated.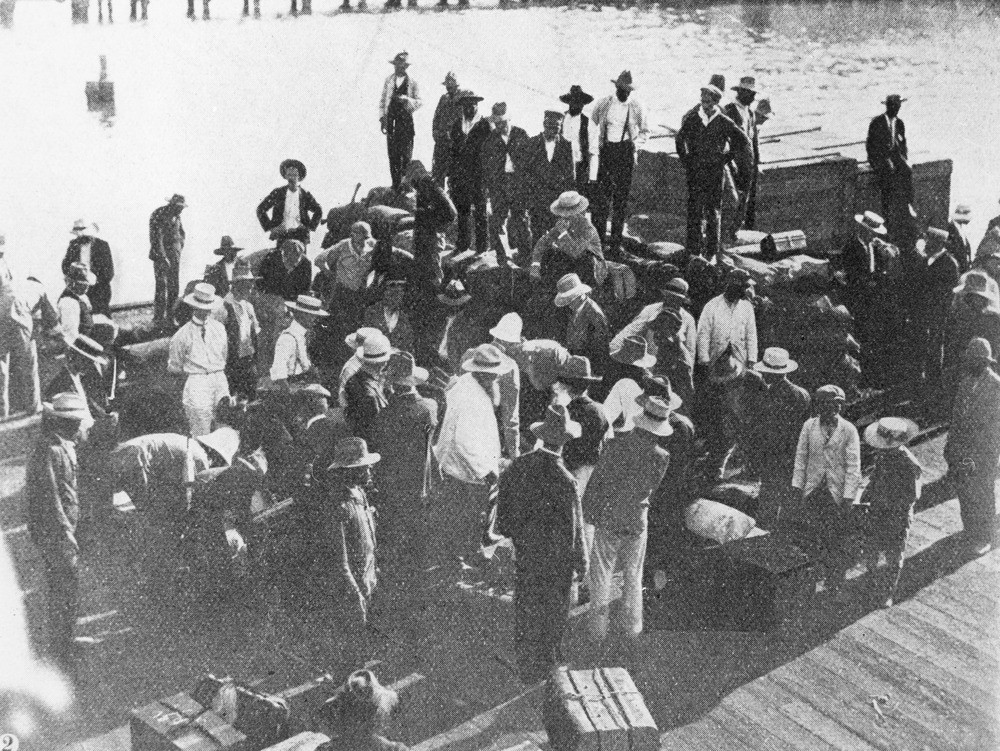 To help spread the word further and ask family members or friends to contribute their knowledge from afar, you can also share directly from Flickr to your email, Facebook, Twitter, Pinterest or Tumblr account.
Des Crump, Indigenous Languages Researcher at the State Library uses 'tags' to identify items in the collections relating to a number of topics or themes; a full list of One Search 'tags' can be found at One Search Tags.
Here are some tips on tagging for One Search; the same principles apply for Flickr.
Tip 1 – People: can you identify and 'tag' names of people in the photo – this will assist people researching family histories.
Tip 2 – Places: where is the photo/image from? Is it a sugar plantation, on a labour vessel, etc.
Tip 3 – Customs/lifestyle: what are people doing in the photo?
If you are interested in getting involved but not sure where to start, join our "Tag ASSI photos in Flickr" workshop on Wednesday 21st August and work directly with the Australian South Sea Islander Photographs. Bookings here.
Pip Kelly - Project Officer, State Library of Queensland
Comments
Your email address will not be published.
We welcome relevant, respectful comments.