Graceville Estate, 1911 (Map of the Week)
By Myles Sinnamon, Project Coordinator, State Library of Queensland | 14 December 2015
State Library of Queensland has an extensive collection of historical maps of Queensland, some of which have been digitised and can be viewed online.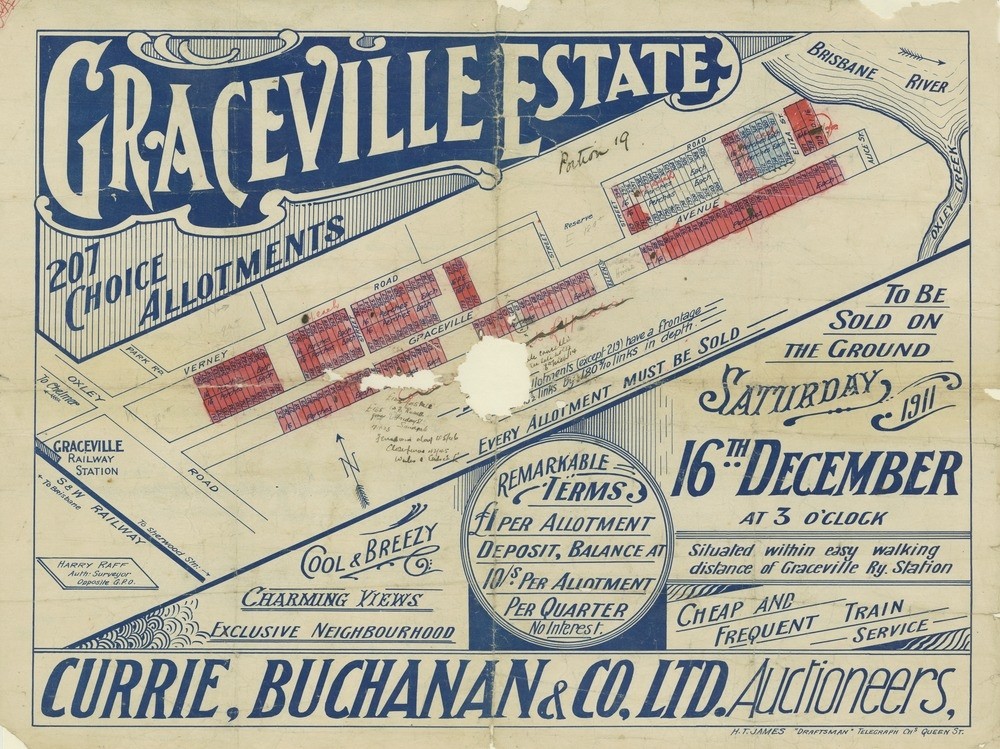 Graceville Estate : Currie, Buchanan & Co., Auctioneers ; Harry Raff, Surveyor. (1911). John Oxley Library, State Library of Queensland
This real estate map from 1911 is advertising 207 allotments of land for sale at the Graceville Estate in the Brisbane suburb of Graceville. The allotments ran along Graceville Avenue and Verney Road.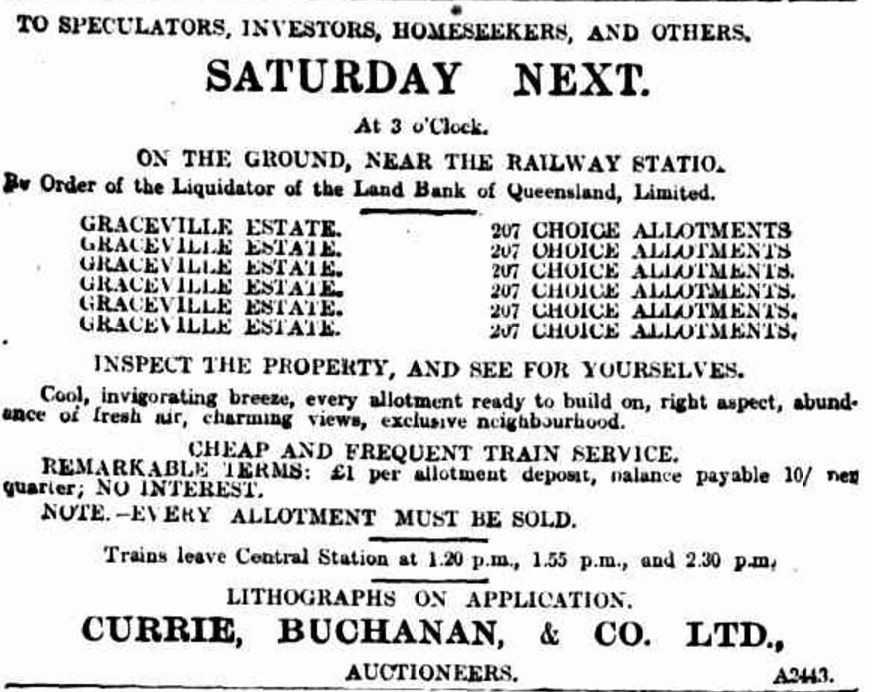 Advertisement for Graceville Estate published in the Brisbane Courier, December 14, 1911
Prior to the sale extensive publicity was published in the Brisbane Courier and The Telegraph newspapers with advertisements promising "Cool, invigorating breeze - every allotment ready to build on - right aspect - abundance of fresh air - charming views - exclusive neighbourhood."
The real estate map highlights the close proximity of the allotments to Graceville Railway Station and that the train service is "cheap and frequent".
Railway line at Graceville ca. 1915. John Oxley Library, State Library of Queensland. Neg 160585
A public auction was held at the site on December 16, 1911 at 3pm.
You can view a higher resolution image of this map through our One Search catalogue.
Myles Sinnamon - Project Coordinator, State Library of Queensland
Comments
Your email address will not be published.
We welcome relevant, respectful comments.