GOLD COAST TOP COMPANIES 2018 | 31-40
By Administrator | 24 October 2018
After yesterday's assorted listopen_in_new that kicked off the countdown for Gold Coast Top Companies 2018, the firms ranked between 31-40 are a completely different breed bar a couple of common links in property and telecommunications.
Notably, there's a listed car cooling company whose share price has almost doubled since August, as well as some businesspeople who demonstrate that manufacturing is on the rebound in the region.
Whether it be in ute trays or power tools, Gold Coast companies are showing that through persistence, efficiency and an emphasis on quality it is more than possible to compete with cheaper operations overseas where labour costs are substantially lower and conditions poorer.
It's also nice to see a couple of companies in the mix that have been on our radar through the Gold Coast Young Entrepreneur Awards that we host each year.
31. SandSky Developments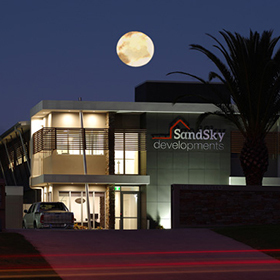 Established: 2000MD: Craig Fitzgerald
Established: 2000
MD: Craig Fitzgerald
SandSky Developments rounds off the top five Gold Coast home builders by volume.
Although the Helensvale-based group recorded a fall in construction numbers to 310 in 2017 from 354 a year earlier, the low-profile home builder consistently ranks as one of the most prolific home builders based on the Gold Coast. Read moreopen_in_new
Nick Nichols et al - Business News Australia - 23 October 2018
Comments
Your email address will not be published.
We welcome relevant, respectful comments.