Floodlines in Tully now moving inland to the Tablelands region
By Administrator | 3 June 2013
This Tully family relived some memories of the aftermath of Cyclone Yasi when the Floodlines: a living memory exhibition visited the Dorothy Jones Library in Tully last month.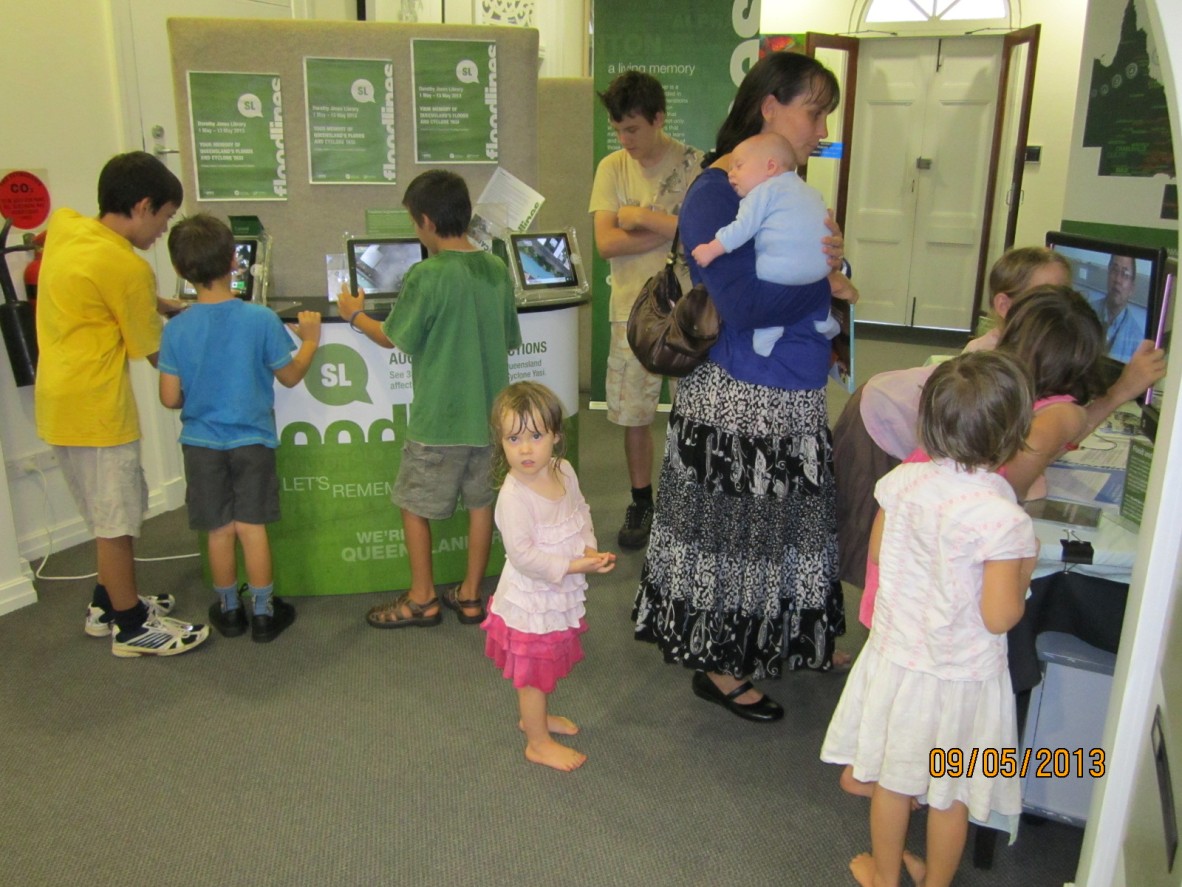 So far over 37, 000 people in regional Queensland have relived memories of the 2010/2011 Floods and Cyclone Yasi that devestated the state of Queensland. This has been a heartfelt response to an exhibition that uses cutting edge Augmented Reality technology to convey the history of the floods and Cyclone of that time.
If you are in the Tabelands area and want to experience some amazing stories of courage and resilience and interact with some new technology check out the Floodlines exhibition. The exhibition is currently on at Atherton Library until 5 June and then travels to Mareeba Library from 11 - 20 May.
More information and upcoming dates at other libraries can be found at State Library of Queensland website link -
/whats-on/events/travel
Comments
Your email address will not be published.
We welcome relevant, respectful comments.