Family Connections WWI: William Sutton
By JOL Admin | 14 April 2014
On the back of this family photograph my mother has written, "Lyn, Grandad, Nan & Simon aged 13 weeks".
William Sutton passed away the following year in 1972. He was not long for this world when I was born into it but it is good to see myself in his arms in this image. To see that physical link between the generations to a veteran of the Great War of 1914-1918,
Bill was working as a stockman in Central Western Qld when the war broke out. He enlisted in Rockhampton in November 1915 at the age of 18 years. He fought in a number of battles on the Western front and was wounded and gassed at the Somme.
He lost a lot of good mates on the battlefields of France. I imagine he saw and experienced extreme hardship but he didn't leave an account of his time away. I wonder what he discussed with his wife and chidren? I will never know but I do know that he shared in what Oliver Wendell Holmes has called, "the incommunicable experience of war." I'm proud of him for making it through and going on to forge a life with his family in Blackall.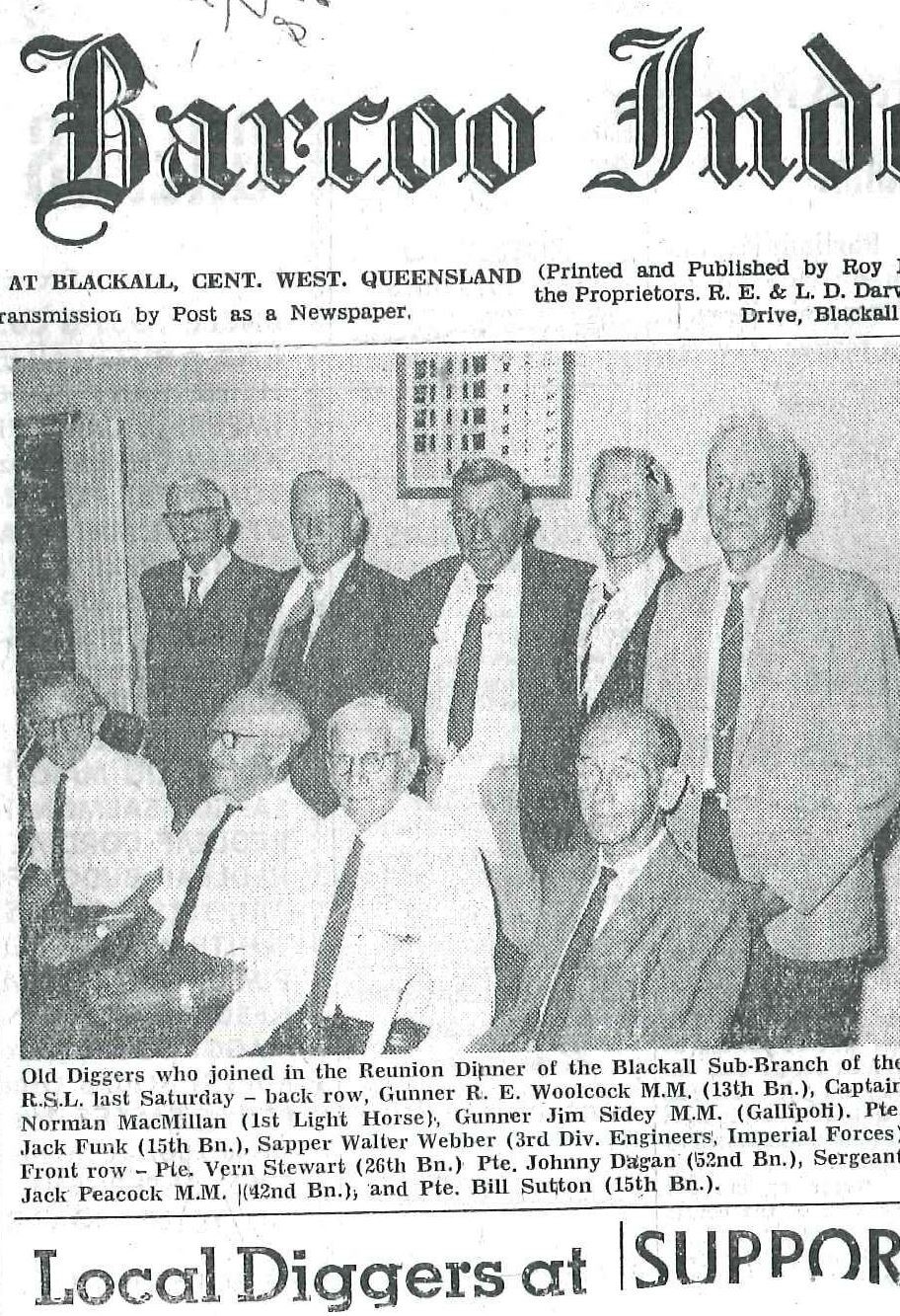 My mother remembers her Grandfather well...his wound through the thigh and his larrikin sense of humour. What memories do you have of relatives who served in the First World War? What stories have been passed down the line? If you would like to publish your recollections on our blog please contact me via this form.
Simon Farley
Curator - Military Collections
State Library of Queensland
Comments
Your email address will not be published.
We welcome relevant, respectful comments.