Digitised@SLQ: 272 Gunner Thomas Leonard Charlton oral history
By JOL Admin | 14 May 2015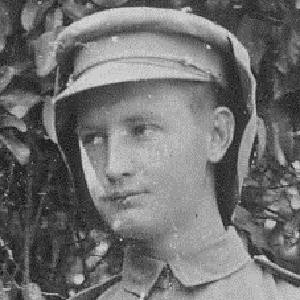 Thomas Leonard Charlton as a cadet
Thomas Leonard Charlton as a cadet
State Library recently received a wonderful donation from the descendants of a First World War veteran. The family of 272 Gunner Thomas Leonard Charlton donated his oral history, in which Thomas tells the story of the War in his own words.
As he remembers his life, Thomas outlines his experiences as a gold miner before the First World War, and his active service as a member of 15th Infantry Battalion and 11th Field Artillery Brigade. He also talks about his wounding, convalescence in England, repatriation, and life after the war, including various holidays and descriptions of places in which he lived and worked. The oral history covers the period 1910 to 1920, and was originally recorded on 2 double sided cassette tapes in 1972.
Attestation Paper of Thomas Leonard Charlton
Attestation Paper of Thomas Leonard Charlton
His service record also provides some useful detail.
Thomas Leonard Charlton (1891-1974), a gold miner in Many Peaks, Wide Bay, Queensland, was born in Maryborough, attended school in Gympie, and always had an interest in serving his country. As a schoolboy, he was a member of the Gympie Junior Cadets, with whom he travelled to Brisbane to participate in shooting competitions. When the Australian government introduced compulsory service, Thomas found that he could not join the regular defence forces because Many Peaks was an exempt area. Instead, he joined the Many Peaks Rifle Club. An attempt to join the navy was also curtailed when a change of government led to suspension of naval recruitment, so, when war broke out in 1914, Thomas joined the AIF.
On 22 December 1914, as a new member of 15th Battalion, Thomas embarked from Melbourne on the H.M.A.T. Ceramic (A.40), aged 23 years.
Thomas Leonard Charlton
After additional training in the Egyptian desert, 15th Battalion embarked for the Dardanelles, and Thomas's skills with a rifle saw him deployed as a sniper on the Peninsula. Rotated in and out of the Gallipoli front lines, Thomas and his comrades endured fierce conditions and the Battalion suffered heavy losses in the 7-8 August attack on Hill 971.
Evacuated to Egypt with diarrhoea in mid-August 1915, Thomas was admitted to the No.2 Australian General Hospital in Cairo. He eventually returned to the Peninsula, and after the evacuation was promoted to Lance Corporal on 1 January 1916, then transferred to 11th Field Artillery Brigade as a gunner and proceeded to France.
War Gratuity Schedule
Thomas' service in France was mixed. He felt the cold acutely, and endured the winter conditions on the Somme, supporting the Australian infantry battalions with necessary bombardment. During his service in France he was subjected to trial and was sentenced for being absent without leave. But on 5 June 1917 he was severely wounded in action by a 6 inch shell, which exploded beside him and sprayed metal onto his right side. The shell caused severe damage to Thomas' right arm and shoulder, so severe that his right arm had to be amputated.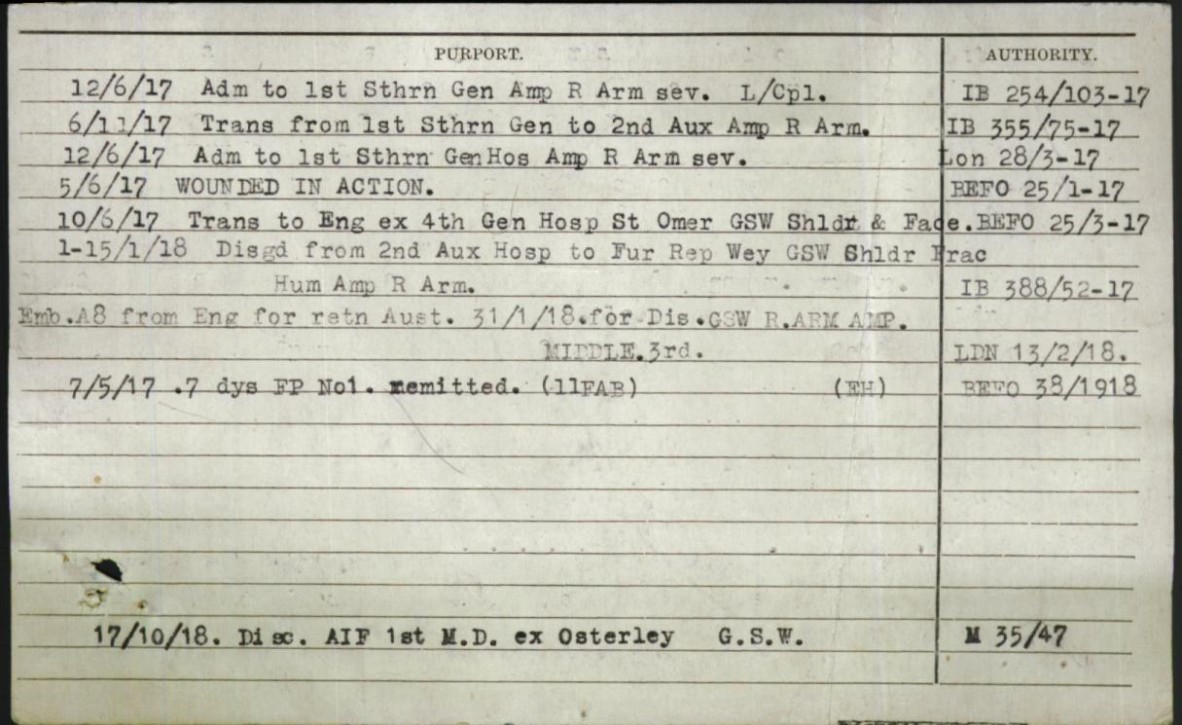 War Gratuity Schedule
After a long convalescence in England, Thomas returned to Australia on 15 April 1918, aboard the RMS Osterley. He was discharged on 17 October 1918.
After the war, Thomas married and had children, and found work as a cleaner in the state government insurance office. When his wife tragically died in childbirth with their third child in 1928, he raised his two remaining two children in spite of his disability. Thomas was an active member of the Diggers' Association, and passed away in Brisbane in 1974.
Thanks to Thomas' descendants, we can now all hear his firsthand account of the First World War. The tapes are now available in digital form, and you can listen to them via State Library's One Search catalogue. In the coming months, State Library will transcribe the recording, so you can both listen to and read this remarkable account.
Newly digitised content can be found throughout this blog by looking for digitisation tags and Digitised@SLQ headings. More content is available through State Library's catalogue One Search.
Robyn Hamilton – QANZAC100 Content Curator, State Library of Queensland
Comments
Your email address will not be published.
We welcome relevant, respectful comments.