Digitised @ SLQ - Islanders speak out about deportation in 1906
By JOL Admin | 15 August 2013
Queensland Royal Commission to Inquiry into and Report upon the Deportation and Repatriation of Pacific Islanders, and the Sufficiency of Labour for the Queensland Sugar Industry
Reviewed by C. Cottle - Digital Collections Curator, State Library of Queensland
A newly digitised document at State Library provides the world with evidence from South Sea Islanders about whether or not they wanted to be deported from Queensland in the early 1900s as they faced compulsory deportation orders. In recorded testimony from Islanders, the 1906 Report of the Royal Commission gave voice to those who were to be deported and to a small number who were allowed to stay. Those granted exemption certificates were the very first officially recognised Australian South Sea Islanders.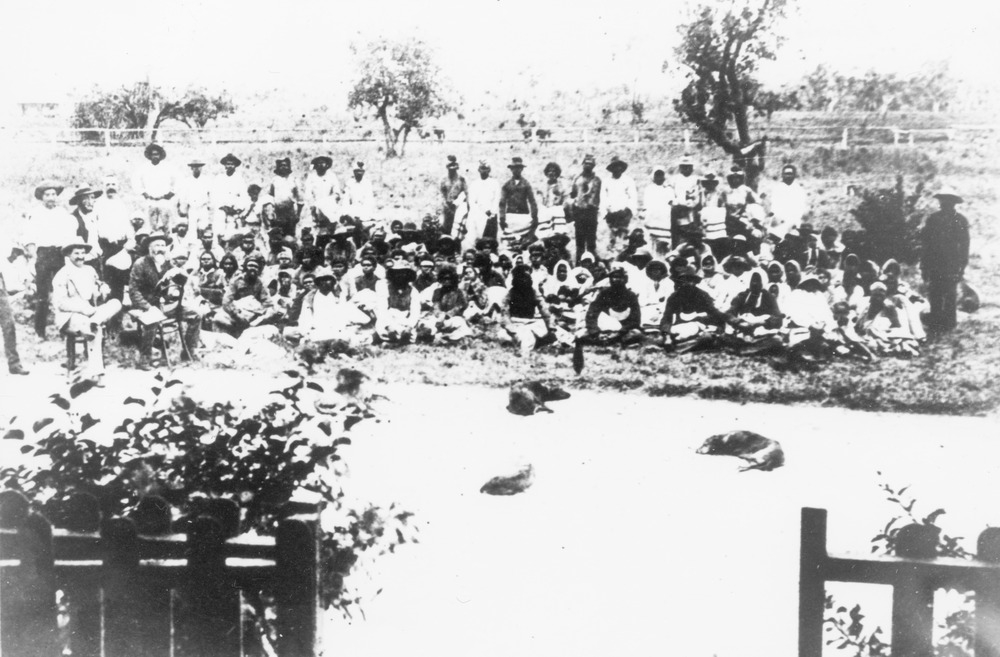 In order to provide access and to commemorate Australian South Sea Islanders' contributions to Queensland history, State Library has digitised the Queensland Royal Commission to Inquiry into and Report upon the Deportation and Repatriation of Pacific Islanders, and the Sufficiency of Labour for the Queensland Sugar Industry. It includes testimony from those who were to be deported under the White Australia Policy and the Pacific Island Labourers Act of 1901. Some 62,000 South Sea Islanders were brought to Queensland as indentured labourers in the cotton and sugar industries starting in 1863.
The Queensland Royal Commission had been appointed to look into allegations of inhumane treatment by those hired by the government to repatriate Islanders. Starting in Bundaberg in April, 1906, the commission "examined witnesses" at every centre of the sugar industry from Nerang to Port Douglas. It held 40 sittings at 27 centres, taking testimony from any and all involved in the sugar industry. Witnesses included Pacific Islanders, canecutters, labourers, missionaries and many more. Testimony was carefully recorded by name, place, place of origin for Islanders, and by issue.
A handful were granted exemptions to stay. Some who qualified for exemptions included South Sea Islanders who were married to people who were Aboriginal or European, those born in Queensland, those who were involved in pearling or beche-de-mer, and those who were educated in State schools. Of the 4,897 people documented in the report, 691 were "exempt under Queensland Act" (p. 437).
The searchable pdf is invaluable to researchers as it contains a list of the witnesses by name, designation and district. Corresponding page numbers are included for the testimonies. For example, testimony from Charlie Colombi, Pacific Islander from Beenleigh, can be found on page 409. Mr. Columbi reports that he had been in Queensland for twenty years, came on the ship "Chance", was not married and did not want to go back to the island of Buka Buka. He was also asked if he had any money in the bank. No mention is made during the testimony about possible exemption for Mr. Colombi.
Other testimony in the report includes climate effects on White People and comparisons between Pacific Islanders and White Workers. The commission also considered how and where to obtain labour once the compulary deportations occured.
This book review is part of an ongoing series by State Library staff who have volunteered to review heritage collection materials about labourers who were brought to Queensland from the South Sea Islands beginning in 1863.
Comments
Your email address will not be published.
We welcome relevant, respectful comments.