Design Minds PD day with Cooper Hewitt fellow
By Administrator | 13 January 2015
Learn how design education can help develop creative intelligence and 21st century skills in your classroom!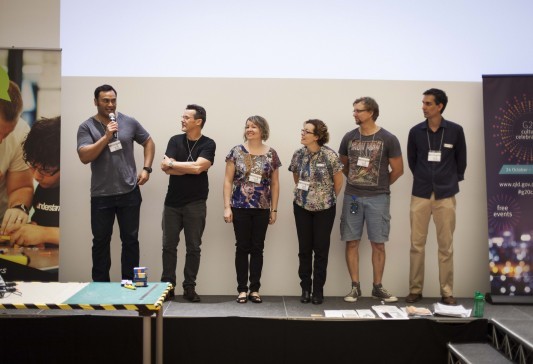 This new workshop will provide teachers with an interdisciplinary platform to explore design education in their classroom, through teacher-to-teacher dialogue, panel discussion and hands-on participation.
Four panellists from a range of educational, creative and cultural organisations, will present varying perspectives on 21st century approaches to education, as the impetus for teachers to generate future strategies for design as a pedagogical framework.
Terry Deen, who has recently returned from his fellowship at Cooper Hewitt Smithsonian Design Museum in New York, will also share his key insights and learnings.
This workshop is suitable for teachers who want to introduce and develop design-based education, be a part of Queensland's design education community and implement Design Minds in their classroom!
Date: Fri 13 March
Time: 9:00am – 4:00pm
Where: The Edge Auditorium, State Library of Queensland
Ticket: $195, bookings via Eventbrite
Comments
Your email address will not be published.
We welcome relevant, respectful comments.