Deepen the Conversation....Transforming Tindale
By Administrator | 29 October 2012
On Thursday night, Rhianna Patrick, Vernon Ahkee and Jo-Anne Driessens held a wonderful conversation in the slq gallery, focusing on the personal connections to images within the Tindale Collection.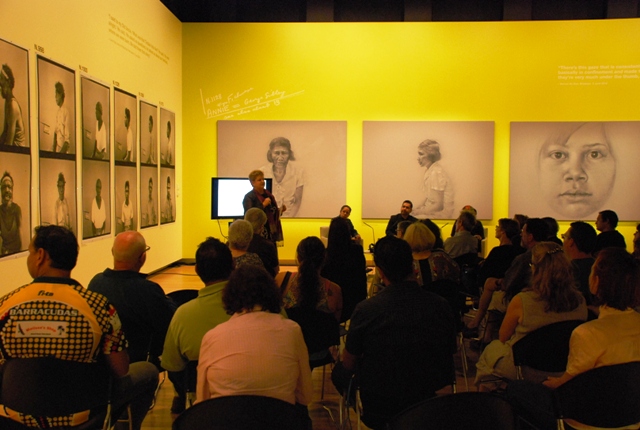 Sitting amongst the images and faces of those 'documented' as part of Tindale's work, I felt somewhat small and kept being distracted by the eyes of our Ancestors who seemed to be looking in and talking note of the conversation.
Jo-Anne gave a very personal account of her first time coming into contact with collection while she was working at the State Library. It's amazing to think that she was working on the database, being drawn to certain images and faces of people who would eventually turn out to be her family.
'I felt like I had met these people before and I was drawn into their stories.' Little did she know at the time, it would start a series of events of personal discovery that continue today.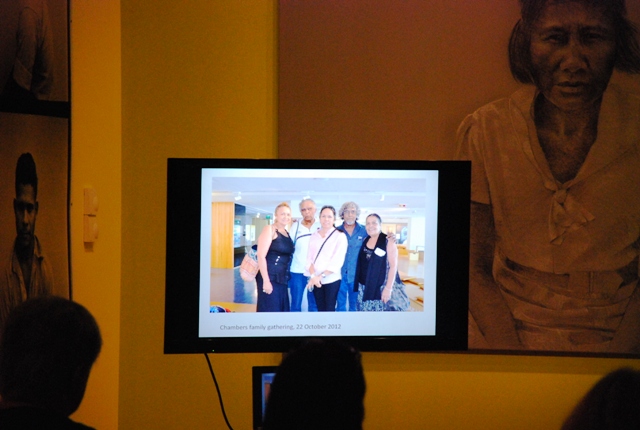 Jo-Anne had also recently been a part of a community workshop in kuril dhagun where she was still meeting family and connecting with some for the very first time. It's a long journey for most of us and its wonderful to hear other people's stories and experiences, to know you are not alone.
Vernon reflected on how the collection, while an important tool in re-connecting families, is also in a state of change. Community are coming into the exhibition, seeing family for the first time and challenging the 'accuracy' of files kept.
He found doing the exhibition was ' like one big detective story!' They took images from Brisbane into community, finding their connections, getting their personal accounts and bringinga sense of humanity to images taken in the name of science.
As Vernon stated 'Tindale is not the Holy Grail for blackfellas…our families hold the key too!'
I also found it interesting that both Jo-Anne and Vernon were ever the artists – intrigued by the 'hows' of Tindale's work. How did they take the photos? What film did they use? What cameras did they use? Did they process onsite or take the film away with them?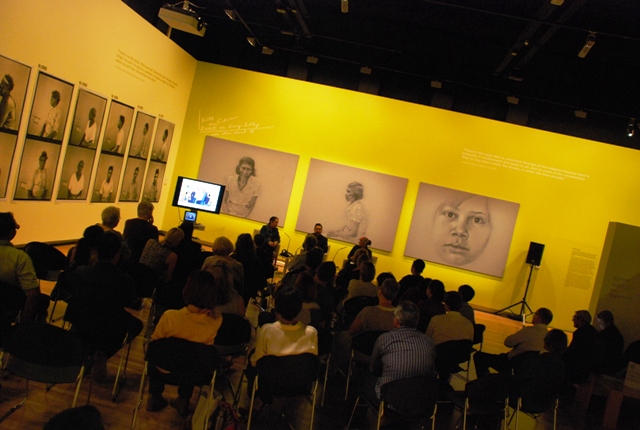 Comments
Your email address will not be published.
We welcome relevant, respectful comments.