Deen Family Photographs located
By JOL Admin | 27 August 2008
In 1953, the Deen family lost nearly all of their possessions, including family photographs, when a fire destroyed their home.
Recently, in the John Oxley Library Reading Room, whilst seeking images and newspaper clippings of the Holland Park Mosque for a display to be held at the Mosque, Janeth Deen was elated to discover photographs of her family, including her late father Wazir Deen who passed away in 1957.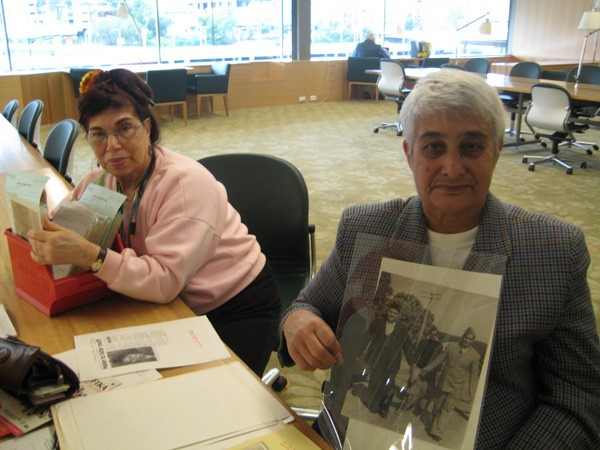 Discovery of Deen family photograph in the John Oxley Reading Room
These images, filed under the category "Muslims in Queensland", preserved memories of Mrs Deen's childhood and are a valuable photographic record of the Muslim community in Brisbane.
Janeth, a member of the Mt. Gravatt Historical Society, worked as a history and economics teacher until her retirement but continues to do supply teaching at Springwood State High. She recently helped Mustafa Ally research his book 100 Years of History: The Holland Park Mosque 1908-2008 which will be launched at the Mosque Fair this Saturday, 30 August 2008.
Comments
Your email address will not be published.
We welcome relevant, respectful comments.