Dads Read
By Natasha Ratajczek | 31 August 2012
This weekend we celebrate Father's Day, and with 2012 being the National Year of Reading there's no better time than now to ask the question – Dads – are you reading with your children?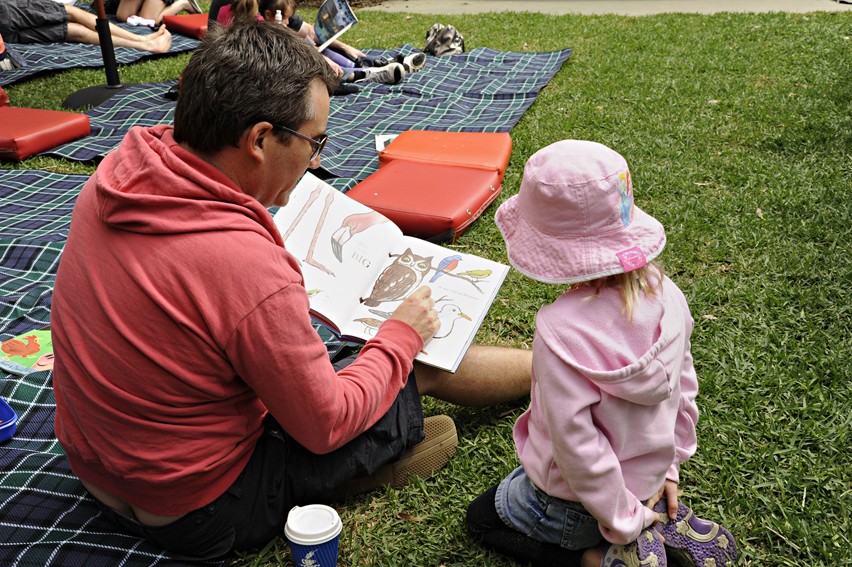 Research shows that dads reading with their children is critical in helping them become good readers – reading together for just 10 minutes a day is an investment in your child's future.
It's never too early to start reading with you child - literacy development begins at a very early age, and an extensive body of evidence tells us the first few years of a child's life are absolutely critical in providing the foundations for their health and wellbeing as adults.
Children mirror and adopt the behavioural habits of their parents, so by reading to your child you help set them up for life.
Whether it's a fairytale, the sports page, or something more meaty – it all counts. And if you can't find something to read at home, you'll have no trouble at your local library.
Visit the Dads Read website for tips and tools to help with reading to your children.
The great thing about this is that you don't need to be great readers yourself – what's important is that you read to you children and then as your kids start to read by themselves that you continue to spend time together reading.
I love this initiative. I have fond memories of reading with my father. He was and is a great storyteller. His love of books, influenced my love of books.
Dads Read encourages dads to simply be their children's reading role model – to "Be their reading legend."
It doesn't take much effort – just 10 minutes each day will make a big difference in your child's literacy development – and your children will thank you for this investment when they're older.
I can attest to that!
I'm keen to hear your feedback on Dads Read. I'd love to hear of your reading memories with your dad or of reading moments dads are having with their children.
10 tips for reading to children:
Read aloud every day
Make reading fun
Talk, play and tell stories to your children
Read anywhere
Read anything
Listen to and praise your child for reading aloud
Ask questions
Discuss the language in the texts
Talk about the pictures!
Be seen reading
Comments
Your email address will not be published.
We welcome relevant, respectful comments.