Christmas 1914
By Marg Powell, Specialist Library Technician, Metadata Services | 26 December 2014
Postcard Joseph Lebovic collection, National Museum of Australia
In December 1914 our nation was very new to the notion of being at war. Many of those men who enlisted had not yet seen conflict, and they celebrated Christmas in training camps in Australia, on board transport ships, or in desert camps in the shadows of the Pyramids.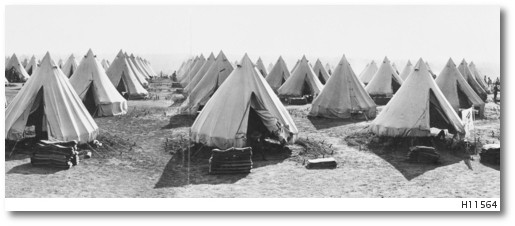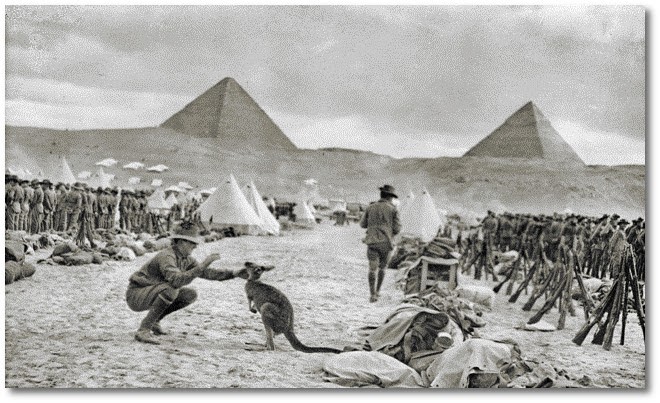 10th Battalion (South Australia) encamped at Mena, beside the Giza Pyramids with the regimental mascot, December 1914. The kangaroo was given to the Cairo Zoological Gardens before the unit departed for Gallipoli.
Initially Australian troops were to be sent to England for training before embarking for European shores, but last minute orders, saw them disembark in Egypt. Most accounts describe Christmas Day 1914 as passing very quietly, most had been out on a long route march the day before, so were enjoying a rest day.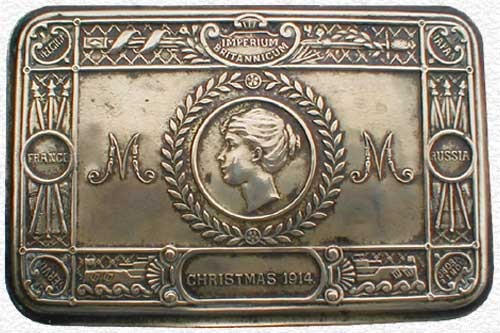 Northern Miner
published in Charters Towers, wrote a gushing tribute on Christmas Day 1914, for those who were serving:
"
Today we can toast those gallant boys of our own, in far Egypt, our kinsmen in the trenches of France and Belgium, in the brave warships of England and in every hole and corner of the world where their loyal hearts beat warm and true in love and pride of their country
".
It was from Egypt these men embarked, to fight an unwinnable battle on the Gallipoli Peninsula, just a few months later. More than 8,000 would not live to see the next Christmas, and 18,000 would be wounded.
Merry Christmas
Marg Powell | QANZAC 100 Content Technician
Comments
Your email address will not be published.
We welcome relevant, respectful comments.