Business Studio lunch box forum: sources of investment [event]
By Administrator | 6 April 2017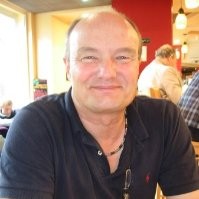 Peter Gjersoe returns to the Business Studio to share his wisdom on how to secure investment for your fledgling business. Peter will talk you through the various options to finance your business from angel investors to start up grants to business loans. He'll help you to identify when the time is right to start seeking outside investment and will also give you some hot tips on how to make that killer pitch.
Peter Gjersoe is Danish by birth, and Australian by choice. He started his corporate career as a Trainee Sales Rep with IBM, and after 37 years with a number of companies taking him around AsiaPacific, Peter retired as CEO. There are very few challenges Peter has not been faced with. During his career, Peter has been involved with creating seven products and bringing them to market, and building two new businesses.
Since leaving the corporate world, Peter has been helping startups as well as writing articles and creating programs focusing on sales, product creation, governance and business building.
Our Business Studio lunch box forums feature a new speaker each fortnight. Conveniently scheduled over your lunch break, the lunch box forums serve as a 45 minute inspirational and informative session on a variety of business related topics. Bring along your lunch or grab something from The Library Cafe on your way.
Business Studio membership is free and gives you access to a great range of resources and business support. Visit the team on level 1 to sign up now.
Comments
Your email address will not be published.
We welcome relevant, respectful comments.