Business Studio lunch box forum: managing and avoiding common aches and pains at the computer
By Administrator | 8 June 2018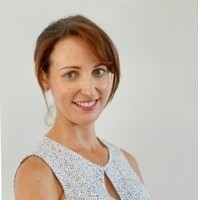 Date: Wednesday 6 June 2018
Time: 12.30pm–1.15pm
Where: Business Studio, level 1, State Library of Queensland
We now work with computers and screens at work, at home and on the run, but how do we set up our workspace and manage those common aches and pains we all experience after spending time at the computer?
As a physiotherapist and safety consultant, Leanne Loch offered a unique and practical perspective on strategies to manage and prevent workplace injury. In this, the second of two fun, interactive talks (14 Feb and 6 June) Leanne showed us how to learn quick and easy tips to build healthy habits when using our computer.
Leanne is the Director and Principal Consultant at Back on Track, established in 2005. Back on Track is a boutique health and safety consulting firm offering solutions to workplace injury and ill-health, working with clients in corporate and industrial settings alike.
Business Studio lunch box forums
Business Studio membership is free and gives you access to a great range of resources and business support. Visit the team on level 1 to sign up now.
Missed this forum? Access the slides here!
Sign up as a member of the Business Studio today to stay up to date on upcoming events
Comments
Your email address will not be published.
We welcome relevant, respectful comments.