Business Studio lunch box forum: I have this business idea... [event]
By Administrator | 23 January 2017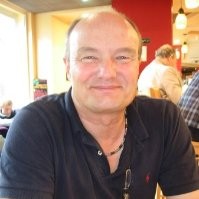 I have this business idea... What next? with Peter Gjersoe
You've got this idea for a business that's been floating around in your head for a while. You've decided to take the plunge and see if it has legs — it's now or never! But the question is: where on earth do you start?
In this Business Studio lunch box forum, social entrepreneur Peter Gjersoe takes you through the very first steps of starting a business and explores some business basics to get you on the road to success.
Bring along your lunch or grab something from The Library Cafe on your way.
Date: Wednesday 1 February 2017
Time: 12.30pm–1.15pm
Where: Business Studio, level 1, State Library of Queensland
Comments
Your email address will not be published.
We welcome relevant, respectful comments.