Bring your imagination - we'll provide the paints and pencils
By Administrator | 28 September 2016
You are invited to come and draw with the Brisbane Illustrators Group at State Library's Fun Palace this Saturday. Paint, pencils and textas will be provided. Just bring your imagination!
We have created an activity challenging kids to create a Fun Palace character then draw them into scenes created by our members – just like a page of a story book!
'Kids can always surprise you. We can't wait to see what characters get created. Come draw with us!' says illustrator Katherine May.
The Brisbane Illustrators Group is a collective of local children book illustrators & illustrating enthusiasts.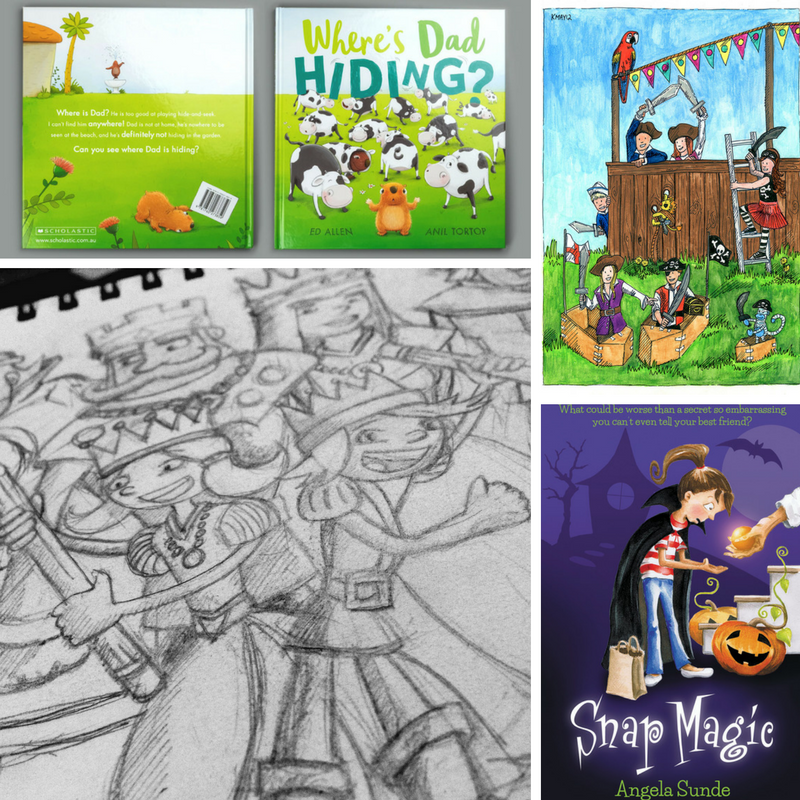 Examples of illustration from Brisbane Illustrators Group
Examples of illustration from Brisbane Illustrators Group
'We meet once a month to discuss things we are working on and just to hang-out with like-minded peers', says Katherine.
At Fun Palace, you will be guided by an illustrator to draw a character and write a story to explore what your character is doing. It might be a monster, an animal or a robot. Your character will be added to the B.I.G Fun Palace scene.
'Drawings help bring the book's words to life. Fun Palace is a great opportunity to share what we do, while also getting inspired by the imaginative fun of kids.' says Katherine.
Draw with Brisbane Illustrators Group in the Knowledge Walk, Level 1 10:30am to 3:30pm Saturday October 1.
More information: /whats-on/calevents/general/learning/fun-palace-2016
Brisbane Illustrators Group - http://brisbaneillustrators.com
Comments
Your email address will not be published.
We welcome relevant, respectful comments.