Biographical Register of Queensland Aborigines who served in the Great War, 1914-1918
By JOL Admin | 21 January 2014
This biographical register was compiled by Rod Pratt in 1993 and can be found in the State Library Collections - P940.403 PRA.
This material is an excellent starting point for researchers and family historians seeeking further information on Aboriginals who served in the First AIF. It is based on Rod's own research as he draws upon primary source materials including Reveille, the Journal of the RSL. During 1930-31, Reveille published lists of known Queensland Aboriginal soldiers and encouraged readers and members alike to submit further details.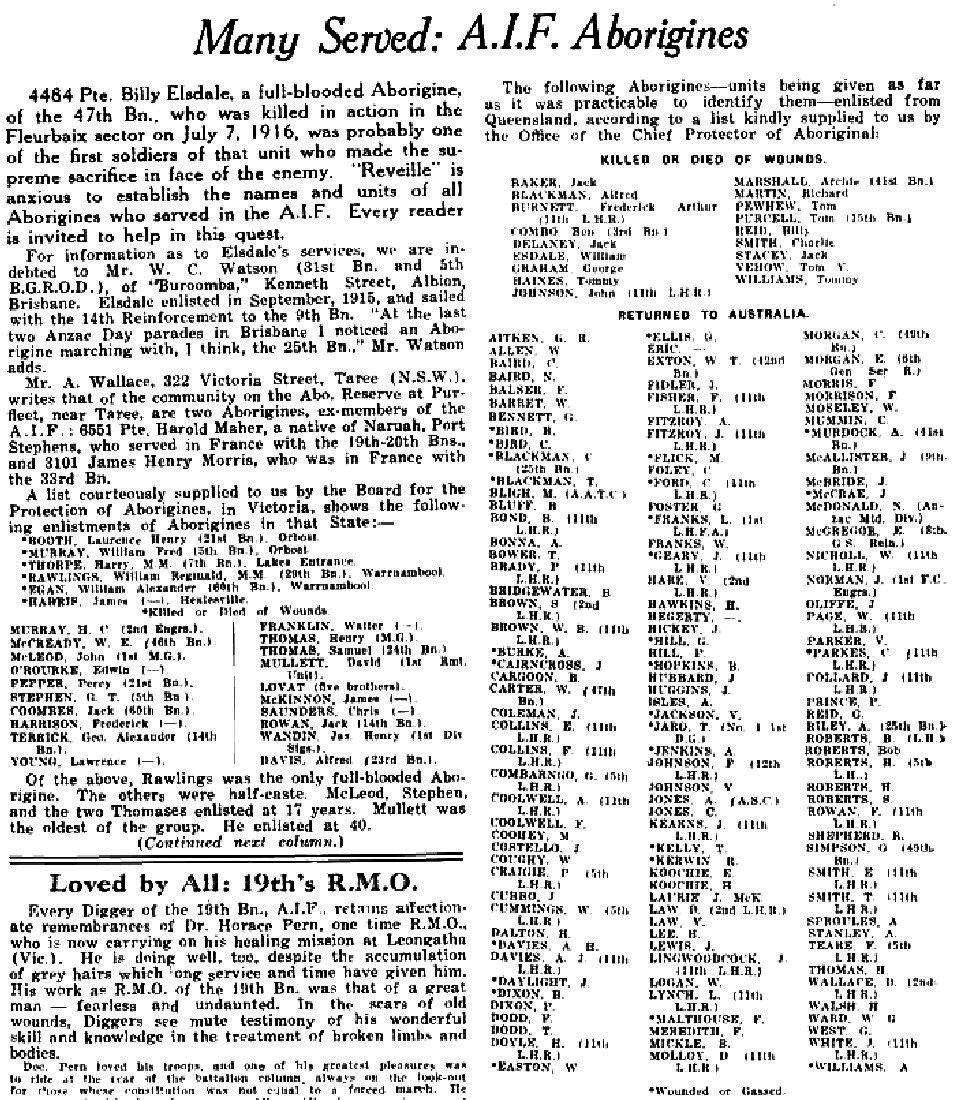 Additional names of soldiers were gleaned from the Australian War Memorial's WW1 Nominal Roll. The Register lists over 200 Aboriginal men and women who served in the AIF.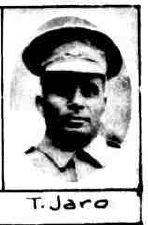 For some of these names, Pratt and his fellow research David Huggonson have relied on the unlikely sources such as the above photo from the Queenslander, 28 July 1917. Private Thomas Jaro, an Aboriginal Stockman from Gayndah enlisted on 4th July 1917 and served in the No.1 District Guards and 11th Reinforcements to 4th Pioneers. Thomas Jaro was a well-known Middleweight Boxer and enlisted with two other Aboriginal men from Gayndah.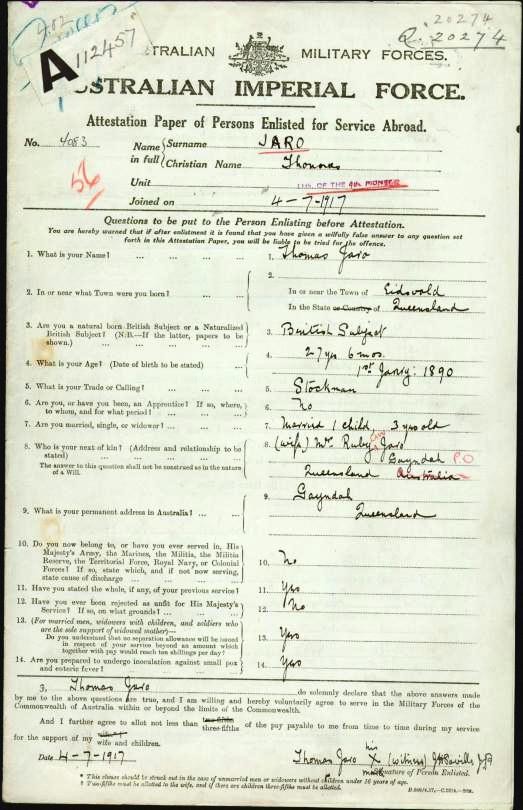 Pte Jaro saw service on the battlefields of France, suffering gunshot wounds which required hospital treatment during April 1918. Following his war service, Jaro returned to Australia on 18th December 1918, aboard the 'Aeneas'.
Others appearing on the Register do not have these further details and some listings are marked as 'identity unconfirmed'. Rod encourages other interested researchers to 'fill in the blanks' on these Aboriginal men and women from Queensland who enlisted in the AIF.
This 1993 listing is one of the first attempts to document the Aboriginal men and women who served in the AIF and provides initial clues and other preliminary details for further research. The Biographical Register is a great starting point for researching Aboriginal and Torres Strait Islander men and women who served in Australia's Defence Forces during World War 1.
Des Crump - Indigenous Languages Researcher, State Library of Queensland
Comments
Your email address will not be published.
We welcome relevant, respectful comments.