Baseball downunder
By JOL Admin | 24 March 2014
The Sydney Cricket Ground became the first venue in the southern hemisphere to host a Season Opener of Major League Baseball on 22 and 23 March when the LA Dodgers and Arizona Diamondbacks opened the 2014 Major League Baseball season. The Dodgers won 7-5 on Sunday, having won 3-1 the previous evening. It isn't the first game of baseball to be played in Australia although it is certainly the grandest and no doubt most expensive with $355 million worth of baseball talent taking to the field on the weekend.
Exhibition games had been staged in Australia on a number of occasions as can be seen in the image of this game held in Brisbane in 1917.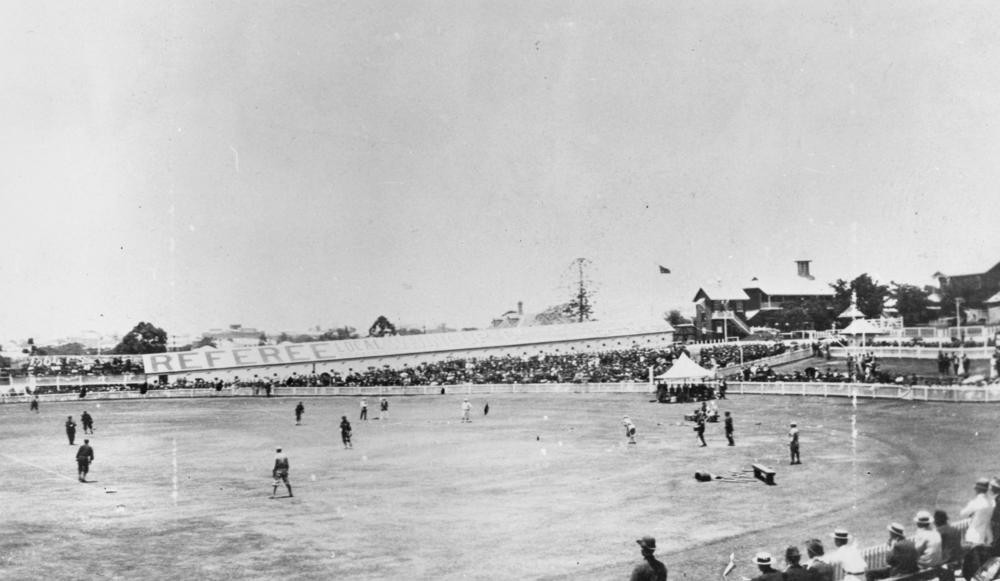 American baseball players participating in a game at the Brisbane Exhibition Grounds, 1917. John Oxley Library, State LIbrary of Queensland. Image number: 139483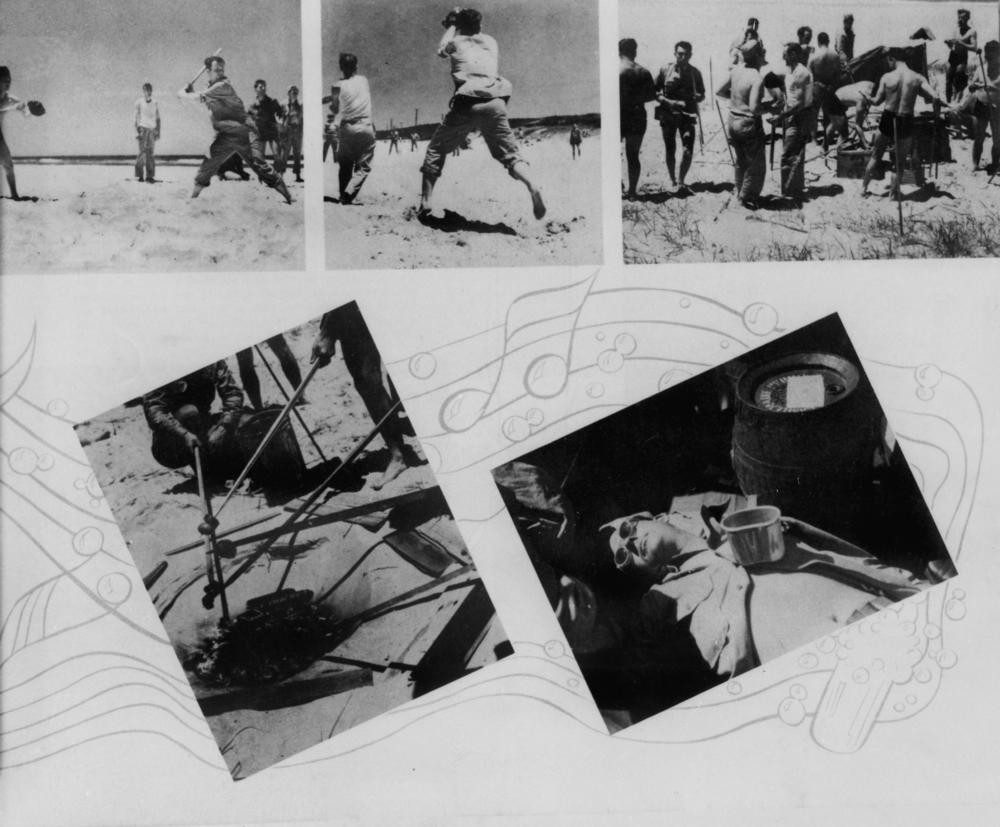 American soldiers playing baseball on the beach, ca. 1942. John Oxley Library, State Library of Queensland. Image number 77907.
In the WWII era with so many Americans on active service in Australia many a game of baseball was played for relaxation to relieve the stress of the Pacific War.
When the last American base closed in early 1947, it was estimated that some 2 291 000 GIs had passed through Brisbane. From mid-August 1942, both Douglas MacArthur and Thomas Blamey located their command headquarters in Queensland's capital. From May 1942, 70 000 US troops entered Rockhampton, doubling the town's population within days, Mareeba, with 2 500 citizens, was inundated by 10 000 GIs. Townsville mushroomed into a garrison city with the highest national soldier: civilian ration.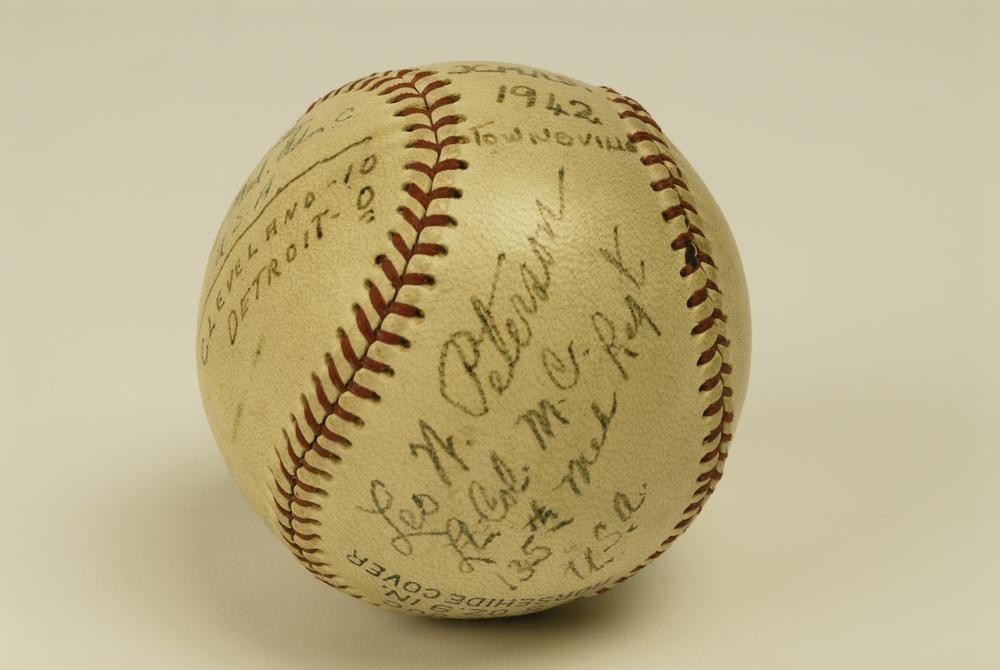 One John Oxley Library collection item left over from this period is a baseball used by some of the first American servicemen stationed in north Queensland during World War II. It was used in a game held in Townsville on Christmas Day 1942, and it displays the signatures of a number of the participants. Does anybody out there know who won?
Simon Farley - Librarian, State Library of Queensland
Comments
Your email address will not be published.
We welcome relevant, respectful comments.