Australian South Sea Islander Resource Discovery Workshop leads to online content
By JOL Admin | 8 March 2013
The State Library of Queensland invited Australian South Sea Islanders to look at collection materials recently, leading to the digitisation of content for the upcoming 150 years' commemorations that will take place in the Cultural Centre precinct at South Bank this August.
By combining the knowledge of the Australian South Sea Islander descendents with digitisation processes at State Library, content is being made available online to the world. State Library thanks the descendents who attended the workshop for contributing their knowledge to create new knowledge for Queenslanders.
Collection materials were pulled out of the repository and included maps, photographs and many unique books about indentured labourers from the South Sea Islands working in Queensland starting in 1863.
You can search our collections online via One Search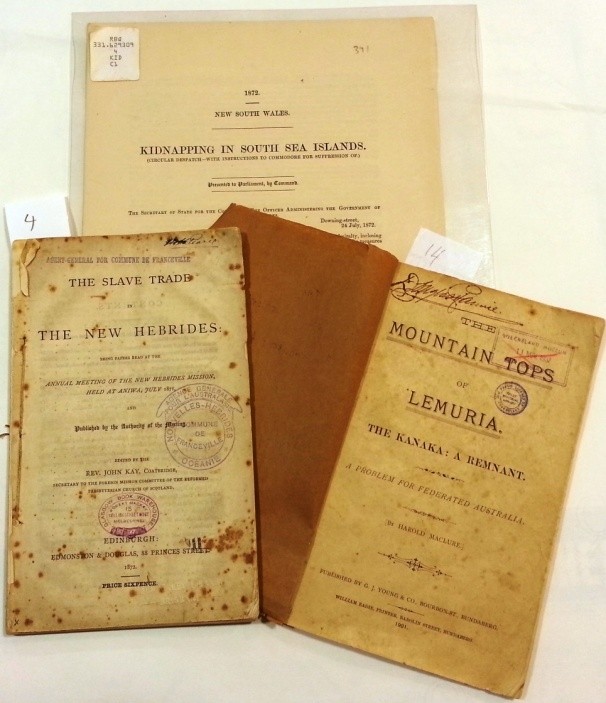 Australian South Sea Islander collections at the State Library of Queensland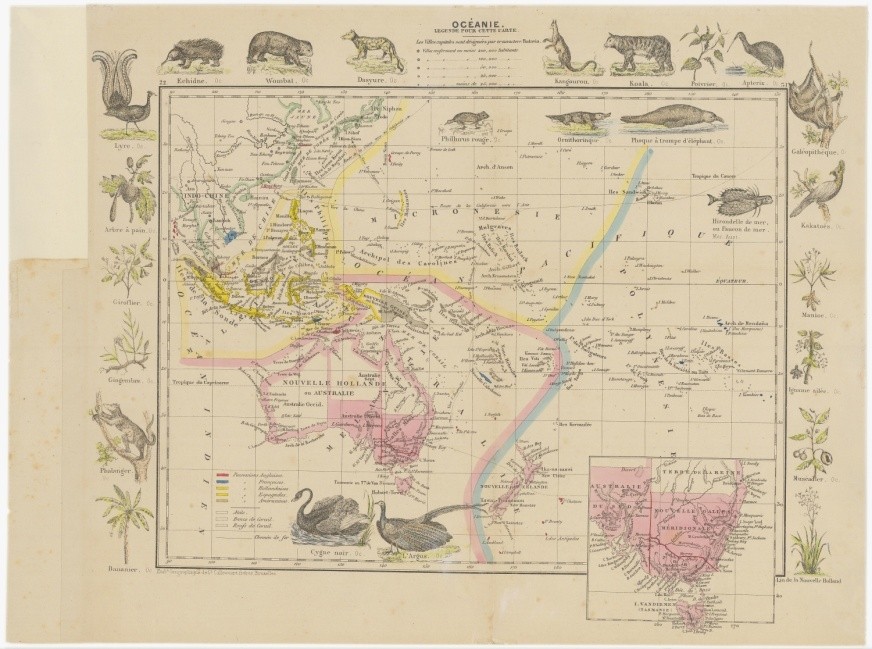 Oceanie map, 1869 from the collections of the State Library of Queensland
South Sea Islanders who probably worked on a sugar plantation near The Hollow, ca. 1878. State Library of Queensland. Image number: 00108
Comments
Your email address will not be published.
We welcome relevant, respectful comments.