The Australian South Sea Islander Honour Roll 2013
By JOL Admin | 29 April 2013
Guest blogger: Sonia Minniecon, Co-Founder, Blackbird - Finding Family Blong Yu Mi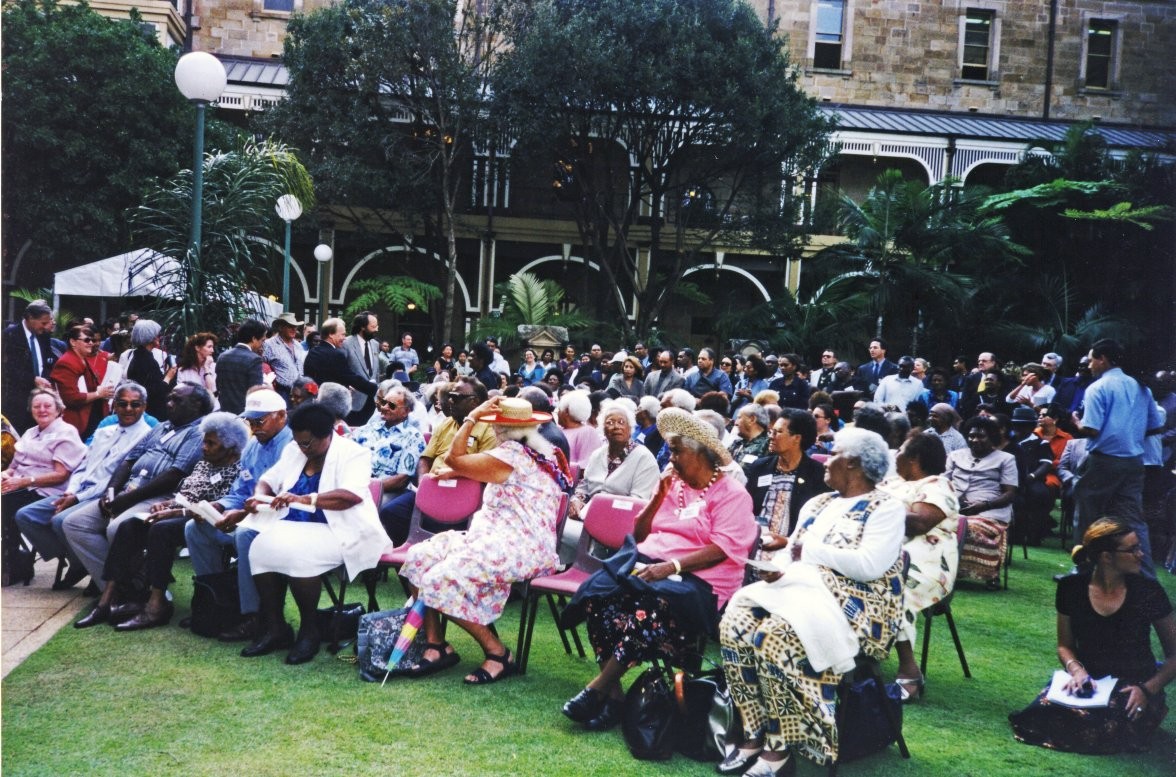 Queensland Government Australian South Sea Islander Recognition Day 7 September 2000
I still recall the afternoon of Thursday the 7th of September in the year 2000, proudly gathering in the Queensland Government Parliamentary Annexe with our community members from all over the country to witness the Australian South Sea Islander Recognition Ceremony.
On that lawn we listened as the then Premier, Peter Beattie and the opposition Leader, Rob Borbidge addressed the crowd,
…"The Queensland Government formally recognises Australian South Sea Islanders as a distinct cultural group"…
Also, on that day one other significant action that was carried out that day was to hear the then Parliamentary Secretary, Mr Gordon Nuttall do a Roll Call of Elders. To see them acknowledged for their leadership and strength in our communities and families was a moment I will not forget, as it also made me remember those that had passed before them.
I encourage everyone who is a descendant to take part so that we can all be acknowledged for the deadly and strong and diverse culture we are. For our Elders, it is a small way we can continue to remember them and ensure that their names are recorded now for the future.
You can find the form online at our Blackbird Before Time blog, or you can go to the Blackbird Before Time webpage and fill in the information. If you attend one of our Finding Family Workshops to be held throughout Queensland you will have an opportunity to add your name and your elders name there.
This year is significant to our community in that we have a chance to showcase, celebrate and remember our people, our culture and our share that with the wider community.
So please join us on the Honour Roll so that you, your family and elders will be remembered forever.
Comments
Your email address will not be published.
We welcome relevant, respectful comments.