Arthur BUNDAI #Q23572
By Marg Powel & Des Crump | 3 September 2018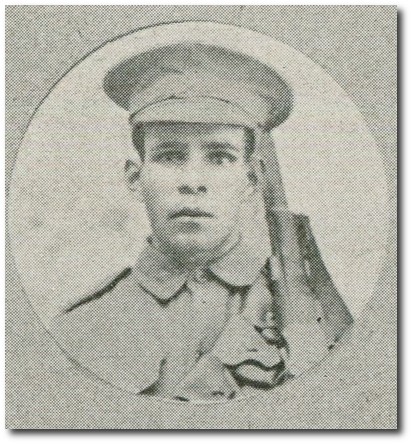 Arthur Bundai, The Queenslander Pictorial, 10 August 1918
Indigenous Australian, Arthur BUNDAI, Australian Remount Unit
Arthur BUNDAI aka BUNDIE was born 4 May 1898, at Taroom Aboriginal mission to Dick Bundai and Alice Dutton. Arthur enlisted age 20 at Dalby in May 1918, and initially trained at Enoggera Barracks, located just outside Brisbane. At first selected for the General Reinforcements for Egypt, he was later assigned to the Remount Unit, which would have suited his stated skills as a stockman.
Arthur was given leave to say his farewells between 21 June - 27 June 1918 but overstayed his time by 2 days and was declared Absent with out leave (AWOL). For his sins he was confined to barracks and docked two days pay. Arthur developed a stubborn case of VD and was sent to the venereal disease hospital at Langwarrin on Victoria's Mornington Peninsula. There was also an internment camp for German, Austrian and Turkish nationals at the same location. The hospital was opened to try and treat the large number of men who had contracted the disease, and were not able to contribute to the war service.
Arthur was still there when the armistice in Europe was signed, and although not cured, requested his discharged from the Army 16 December 1918, approx. 7 days after his mother Alice died at the Taroom Mission.
Arthur returned to Queensland and married Clara Carbine in 1921. He was granted an Exemption in 1923 from the Protection of Aborigines Act, and later resided at Mitchell. In the 1950's he was working as a labourer at Kingaroy, he died in 1974.
Read more ...
The information in this blog post has been researched by State Library staff and volunteers, it is based on available information at this time. If you have more information that you would like to share or further research uncovers new findings, this post will be updated.
Comments
Your email address will not be published.
We welcome relevant, respectful comments.