/

Queensland Library Foundation
Queensland Library Foundation
The Queensland Library Foundation has been supporting the outstanding work of State Library of Queensland since 1987 – raising funds to inspire even more possibilities through knowledge, stories and creativity.
Your donation to the Foundation will support State Library to collect and preserve Queensland's history for future generations. All donations to the Foundation over $2 are tax deductible.
Thank you for your generous support.
Crowd Giving
Donate to enable the ongoing care and expertise to conserve and protect State Library collections. Donate now.
View the projects
How your donations make a difference
How to donate
The Queensland Library Foundation is a not-for-profit company, Limited by Guarantee, registered under the Corporations Act 2001, and holds Deductible Gift Recipient status (DGR Items 1 and 4).
Become a President's Circle donor
Preserve a vital piece of Queensland's history
Help us to preserve and digitise the Central Queensland Territorial Separation League petition, 1892-1893 — a 33 metres long petition to Queen Victoria that was signed by 4000 women in support of Central Queensland separating from Brisbane. Too fragile to be made accessible to the public, the scroll is sitting in a box in our 'rare and restricted' repository. Funding will allow necessary conservation work. The scroll is a testament to women's determination to engage in civic life before they had the right to vote and deserves public viewing.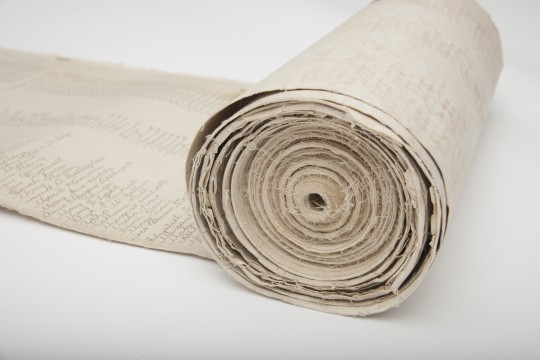 Give voice to LGBTQIA+ history
Help us fund The Rainbow Research Fellowship. Your donation will support researchers to uncover and articulate important stories of Queensland's LGBTQIA+ community. The Fellowship will be launched as part of the prestigious Queensland Memory Awards. Fellows will be able to access and draw knowledge from State Library's Queensland LGBTIQ+ collection among other resources. The Fellowship will help to ensure a fair and full representation of the LGBTQIA+ community in Queensland's documented history.